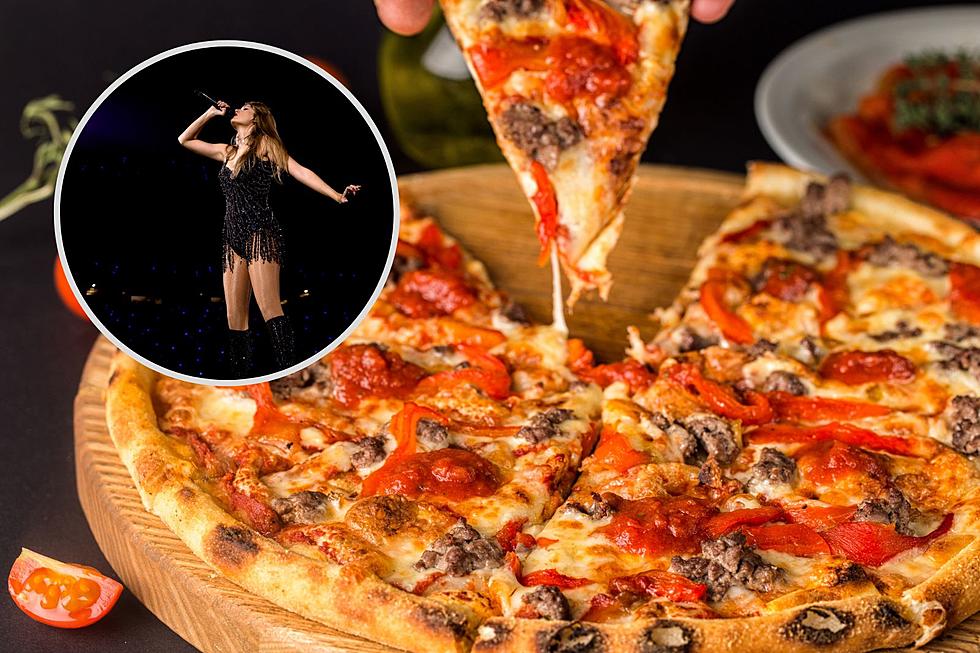 Taylor Swift Made a Massive Pizza Order Here in Minnesota
Kevin Winter / Getty Images

Taylor Swift played two sold-out shows at U.S. Bank Stadium in Minnesota over the weekend, but she also made a massive order for her backstage crew.
There's no doubt that Taylor Swift is one of the biggest artists out there on tour in 2023. Forbes says her Eras Tour-- the same one that caused Congress to investigate Ticketmaster for completely melting down when it offered initial ticket sales last year-- is routinely pulling in close to $10 million A NIGHT and could end up being the biggest music tour in history, according to Forbes. 
By the way, that honor currently goes to Elton John, whose career-ending Yellow Brick Road tour is the only one to eclipse $800 million so far-- and is still going. But Taylor could indeed break that record on her way to the first-ever $1 billion tour, Forbes thinks.
Of course, with that much money coming in, it's nice to see that Taylor is also apparently very generous in giving some of that dough back-- literally. Chanel One Food Bank in Rochester said Friday that Taylor made a 'substantial' donation to the non-profit.
Chanel One said Taylor's people preferred to keep the exact amount she donated anonymous, but Billboard Magazine described other donations on her tour this year as "sizable," "generous," and "massive."
And speaking of dough, Taylor also plunked down an impressive chunk of change to have some genuine Minnesota pizza delivered to her backstage crew at U.S. Bank Stadium on Saturday.
Eagle's Nest Lounge in Robbinsdale posted a picture on their Facebook page of a massive pizza order (though the exact amount is also kept anonymous) for a 'Taylor Swift' in Minneapolis for 9 pm on Saturday, June 24, 2023.
The pizza joint said they entered 'Taylor Swift' in their system to protect the anonymity of the staffer who actually placed the order. If you recall, Eagles Nest Lounge also supplied a ton of pizza to Eric Church's crew when his tour was in the Twin Cities recently.
Alas, while Taylor's crew likely enjoyed the pizza, Taylor herself probably didn't-- as it was reported her private plane took off from the Minneapolis-St. Paul International Airport about an hour after her Saturday show ended.
Listen to Curt St. John in the Mornings
Weekdays from 6 to 10 on Quick Country 96.5
12 Celebrities Who Have Been Patients at Mayo Clinic in Rochester, Minnesota
When you are one of the best hospitals in the world, you are going to attract some celebrities. The Mayo Clinic in Rochester, Minnesota has seen quite a few throughout its history.