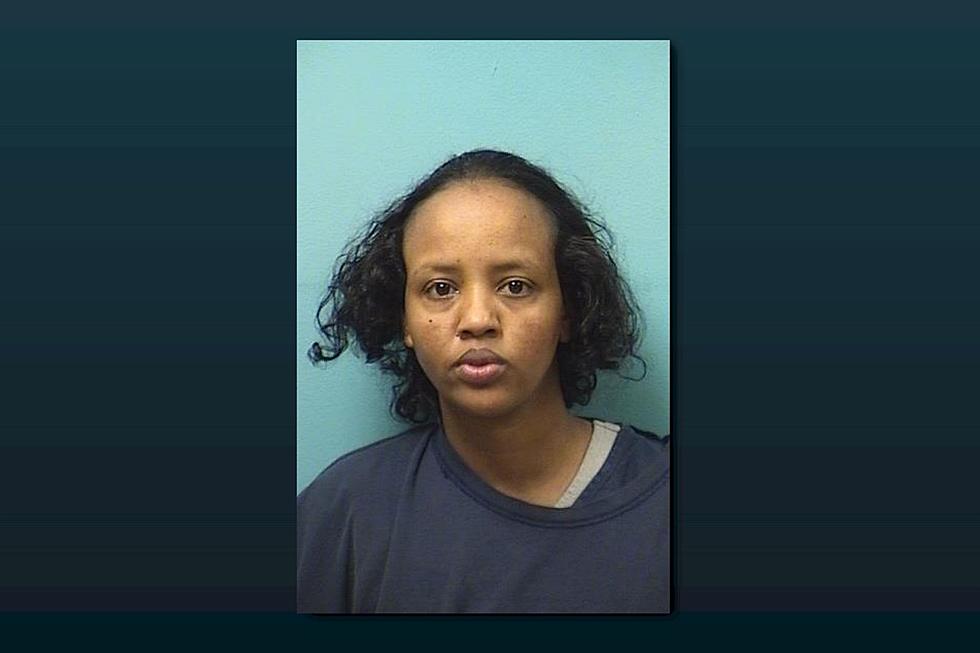 St. Cloud Woman Pleads Guilty to Killing Her Baby
Stearns County Jail booking photo
ST. CLOUD (WJON News) -- A St. Cloud woman accused of murdering her infant child has pleaded guilty.
Twenty-eight-year-old Fardoussa Abdillahi has pleaded guilty to 2nd-degree intentional murder but without premeditation. The guilty plea comes on the heels of a mental competency exam last fall that found Abdillahi had been restored to competency to face the charges.
The plea takes 1st-degree premeditated murder off the table and therefore a mandatory life sentence if convicted. A Stearns County grand jury handed up the 1st-degree murder indictment in December 2021.  In Minnesota, a 1st-degree murder conviction carries a life sentence.
Records show Abdillahi stabbed the 3 1/2-month-old boy before putting him in a plastic garbage bag and throwing the bag in the dumpster.

In a statement to police, Abdillahi allegedly said after the boy was born, she started having headaches and feelings of worry and fear. She was upset that the child's father was denying the boy was his and wondered how she was going to get help.
A mental competency exam in February 2022 determined Abdillahi was mentally unfit to face the charge. A judge later determined Abdillahi was restored to competency after a review of her progress report.
According to the charges, a man called the police on November 28, 2021, to request a welfare check. Officers responded to the 2900 Block of Maine Prairie Road where the man said a baby was missing and the mother was saying she threw the child in the dumpster behind her apartment building.
Records show several people had gone to the scene to look for the boy after Abdillahi had called her mother to report what she had done. When they couldn't find the baby, the search party called the police.
According to the complaint, officers spoke with Abdillahi who was crying and saying she stabbed the boy before putting his body in the dumpster. Officers were able to find the boy's body and arrested his mother.
An autopsy determined the boy died from sharp force injuries to his neck and the manner of death was ruled a homicide.
Abdillahi will be sentenced on October 18th.
'Fast Times at Ridgemont High' Cast: Where Are They Now?
Several members of Fast Times' relatively unknown cast went on to enjoy long, fruitful and occasionally stratospheric careers.
30 Hilarious Minor League Baseball Teams That Sound Fake, But Are Actually Real
We went through every Major League Baseball team's Minor League affiliate list to find the most hilariously creative team names and the ballpark promotions they present to their fans. From biscuits to Mullet Thursdays, here are 30 of the best Minor League Baseball team names and ballpark promotions.
Beyond Pee-wee: 30 Eclectic Paul Reubens Movie and TV Roles
Though best-known for his Pee-wee Herman character, the actor appeared in a wide range of roles.