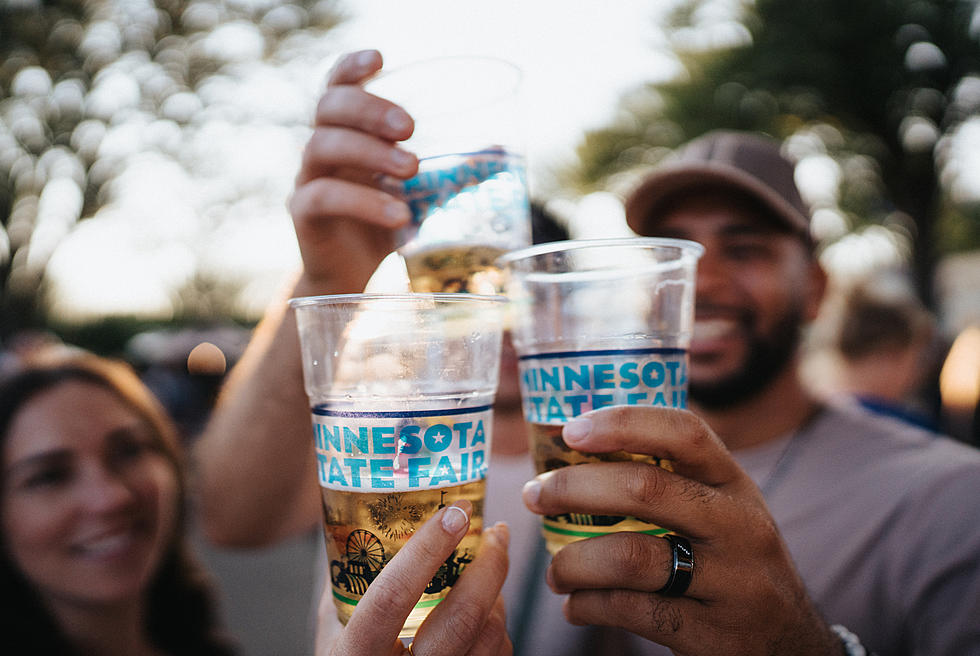 Cold Spring, Big Lake Breweries Among New Beers at MN State Fair
Minnesota State Fair
FALCON HEIGHTS (WJON News) -- The Minnesota State Fair has announced 65 brand new beverages premiering or found exclusively at the 2023 fair.
There are also 39 returning beverages found only at the State Fair.
Lupulin Brewing Company in Big Lake and Third Street Brewhouse in Cold Spring each have three beers that you will be able to find at the Great Minnesota Get-Together.
Lupulin Beers: 
Beergarita Ale
An ale infused with tangy lime and citrus flavors to mimic the classic drink! A great refreshment for warm weather. 4.7% ABV. Brewed in Big Lake, Minn., by Lupulin Brewing Company.
At Coasters, located on the southeast corner of Carnes Avenue and Liggett Street

Vacation Mullet
This tropical hazy IPA has a smooth, beach-ready body and bursts with notes of coconut, pineapple and mandarin orange. 7.5% ABV. Brewed in Big Lake, Minn., by Lupulin Brewing Company.
At Ball Park Cafe, located on the east side of Underwood Street between Dan Patch and Carnes avenues, outside The Garden
Cherry Limeade
This blonde ale features sweet cherry flavor that melds with tart, aromatic lime peel and purée to harken back to carefree summer days! 5% ABV. 5 IBUs. Brewed in Big Lake, Minn., by Lupulin Brewing Company.
At The Hangar, on the northeast corner of Underwood Street and Murphy Avenue

Third Street Brewhouse Beers:

Purpleberry Shandy
This summery shandy has a hint of blueberry, making it the essence of summer in a beer. 4.2% ABV. Brewed in Cold Spring, Minn., by Third Street Brewhouse.
At Coasters, located on the southeast corner of Carnes Avenue and Liggett Street

Hangar Honey
This melon wheat beer features the strong aroma of melon with slightly wheaty, sweet, crisp highlights. 4.8% ABV. 18 IBUs. Brewed in Cold Spring, Minn., at Third Street Brewhouse.
At The Hangar, on the northeast corner of Underwood Street and Murphy Avenue
Peach Tree Lager
This clear American-style golden lager is accented with fresh peach flavor. 4% ABV. Brewed in Cold Spring, Minn., by Third Street Brewhouse.
At Giggles' Campfire Grill, located on the southeast corner of Lee Avenue and Cooper Street, at The North Woods
READ RELATED ARTICLES
Here is the lineup of The 2023 Minnesota State Fair Grandstand Concert Series