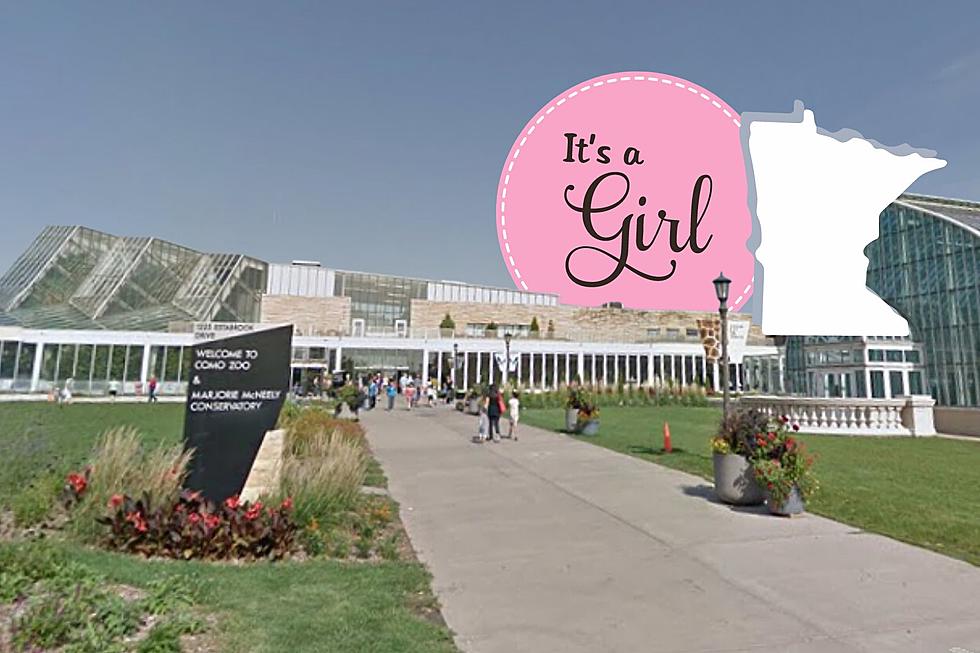 Adorable New Animal Born at Como Zoo in Minnesota
Google/Canva
Yesterday we heard about a new baby bison born in Southeast Minnesota.  Today, news broke of another precious baby animal that was born recently at a zoo in Minnesota...and she is already melting hearts everywhere.  #SoCute
READ MORE: Baby Bison Just Born Near Rochester, Minnesota
Como Zoo in Minnesota Announces New Snow Leopard Cub Has Been Born!
If seeing kittens and puppies makes your heart happy, you are going to love the latest photos that Como Park Zoo & Conservatory just posted on their Facebook page.  The photos came with the following announcement that a new snow leopard cub was born on May 6th.
Exciting news! Como Zoo has a new resident – a snow leopard cub! A single female snow leopard cub was born May 6th to parents Alya (9) and Moutig (10). This is the pair's second successful offspring as part of a Species Survival Plan (SSP) recommendation.

 

This breeding was carefully planned and recommended by the The Association of Zoos and Aquariums (AZA) Snow Leopard Species Survival Plan (SSP). Como Zoo is a longtime participant in the Snow Leopard SSP, which is a cooperative, inter-zoo program coordinated nationally through the AZA. SSPs help to ensure the survival of selected species in zoos and aquariums, most of which are threatened or endangered, and enhance conservation of these species in the wild.

 

Mom and her cub will remain off exhibit until later this summer when the cub would be routinely leaving the nest area and coordinated enough to navigate the habitat.
You just want to hug it, right?!
Before you get attached, just know that this animal will get to 77 to 88 pounds and can kill prey that weighs two to three times its weight.  Humans weren't on the list that it typically consumes but blue sheep, ibex, marmots, game birds, small rodents, and livestock are typical meals.
Here's what the adorable baby is going to look like soon.

New Attraction for Families at Como Park Zoo in Minnesota
If you are looking for something fun to do this summer, Como Park Zoo just opened up a new attraction for families.  It is a fun maze that will have kids soaring, leaping, and moving in fun ways while they learn about animals in the wild.  Check out the latest news about this attraction at Como Zoo here.
READ MORE: New Attraction for Kids and Families at Como Park Zoo in Minnesota
It's a Minnesota Bucket List! 50 Things You Must Do and See in Minnesota
The land of 10,000 lakes has so many amazing places to visit and explore! Scroll through this Minnesota Bucket List of 50 places and things to do and see how many you've crossed off the list.