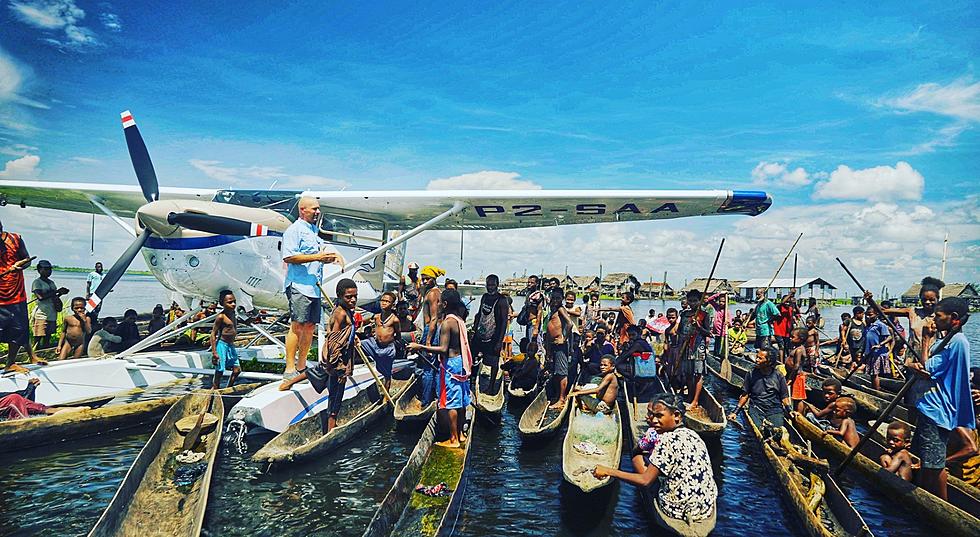 Float Plane Destined to Save Lives Stopping in Central Minnesota
Samaritan Aviation, Submitted Photo
WILLMAR (WJON News) -- A plane that will be used for life-saving missions on the opposite side of the world will be landing in central Minnesota this weekend.
The Christian non-profit Samaritan Aviation helps the people in the South Pacific Island nation of Papua New Guinea.
We serve 350,000 people right now that live on the remote river there on the north coast and its called the Sepik River.  There's one hospital in this area and these people are one to three days away from that hospital.  The dream for Samaritan was always how can we turn a three-day trip to the only hospital into a one-hour flight?
Samaritan Aviation CEO and Founder Mark Palm says they also deliver medical supplies and provide disaster relief for the residents.
To date they have flown over 265,000 pounds of medical supplies to over 40 aid posts and health care centers.
They are celebrating their 23rd as a non-profit and have had two planes up until now. A third plane is being shipped there this week, and Palm is coming to Minnesota to pick up a fourth plane. He's flying that plane into the Willmar Airport and will host an event on Saturday from 5:00 p.m. until 7:00 p.m.
Palm says they are adding a third and fourth plane so they can expand to the south side of the island.
Papua New Guinea is the second largest island in the world. There are over 12 million people living there.  Right now we're serving on the north side of the island and we're serving about 350,000 people on the river.  The need is great on the south side of the island as well.  There are 14,000-foot mountains in the middle of this island.
Samaritan Aviation can shorten a trip to the closest hospital down to just a few hours, compared to a three-day trip by canoe.
Many villagers in that country have no running water or electricity.
Palm says 80 percent of their funding comes from individuals and foundations, the other 20 percent comes from the Papua New Guinea government.

Samaritan Aviation has a board member, and advisory board member, and a church all in Willmar that help support their mission.
READ RELATED ARTICLES
LOOK: Record Fish Caught in Minnesota
Stacker
compiled a list of fishing records in Minnesota from Land Big Fish.