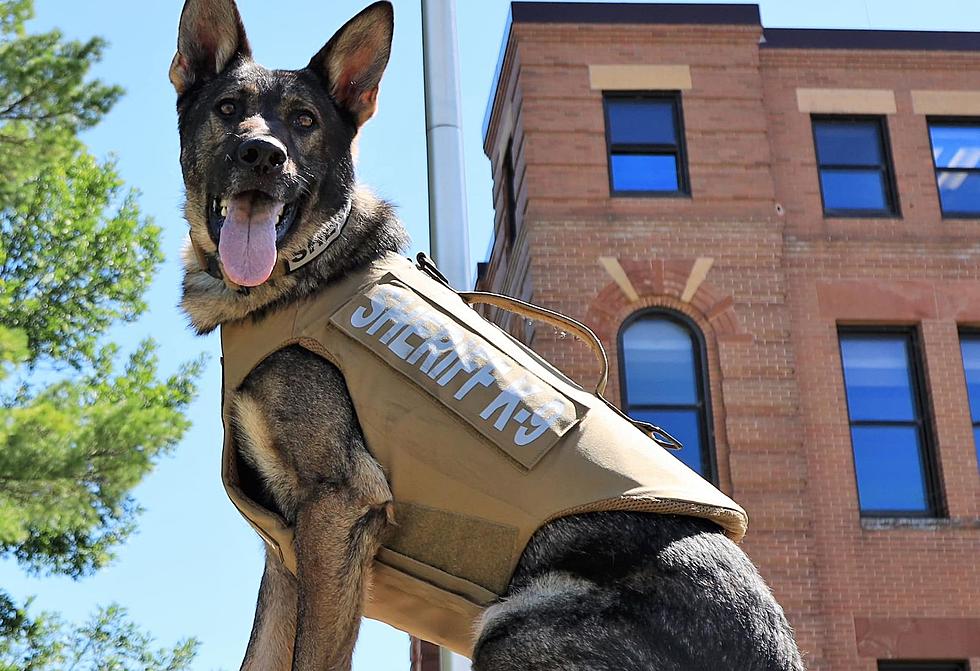 Police Dog Hurt During Arrest of Suspect
Cass County Sheriff
CASS LAKE (WJON News) -- A police dog is recovering after being assaulted by a suspect.
The Cass County Sheriff says on Sunday at about 4:45 p.m. they got a call of an assault in progress at a home in rural Cass Lake.
Deputies learned 27-year-old Kyote Windom of Cass Lake had allegedly been in the area and was assaulting people with an axe.  Two adult men were hurt but did not need medical attention.
Deputies began to search the area for the suspect, who was quickly located nearby. While attempting to take him into custody, Deputy Ryan Huston deployed his K9 partner, Ryker.
The suspect swung a large metal pipe striking K9 Ryker twice in the head, causing significant injury.  The man was taken into custody. K9 Ryker was transported to a Twin Cities area emergency veterinarian hospital and is receiving treatment, the extent of injuries is unknown at this time.

Ryker is a 6-year-old German Shepard who has served with Deputy Huston and the Cass County Sheriff's Office for 4 years.
READ RELATED ARTICLES
Come Visit St. Martin, Minnesota with us in Pictures