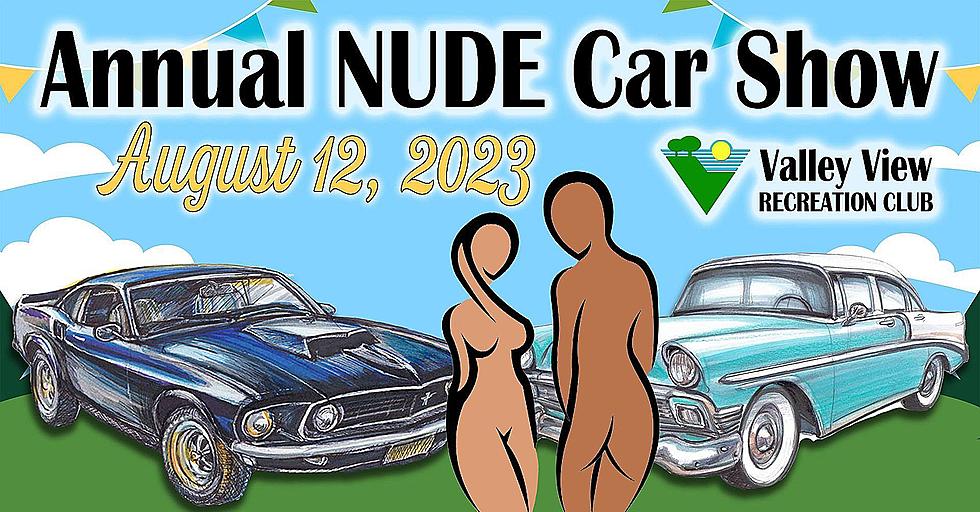 On Your Mark, Get Set, Get Naked, Annual Nude Car Show Weeks Away
VVRC
"Hey check out the trunk on that one and look at those great headlights". Okay, all kidding aside (not really), this year's annual Nude Car Show is scheduled to take place in Cambridge, Wisconsin, August 12th at the Valley View Recreation Club
There will be a raffle, drawing and car show awards. the car voting will end at 11;30 AM and the Parade of Cars starts at 12:30.
The Valley View Recreation Club is a place where you can let it all air out, I mean hang out. The campground is open May through September and there are several activities to take part in;
International Skinny Dip Day
Coed Naked Volleyball
Women's 3 on 3 Volleyball Tournament
Wisconsin's Naked Mile and Body Painting Festival
Where exactly is Cambridge, Wisconsin?  The address is NN3080 East Rockdale Road, Cambridge, Wisconsin. About 60 miles west of Milwaukee and 20 mile east of Madison.
There are many other events scheduled during the day. Check out the Valley View Recreational Club website for more info.
Someone should put together a Minnesota Nude Car Show. There are several nudist spots thoughout the state.
When attending the car show please be courteous and try not to smudge the cars on display with your dipstick and/or headlights. If I was displaying a car at this show, I would definitely have my car roped off.
We will keep you abreast of any future developments for this big event. Stay tuned.
Make your calendars for the Annual Nude Car Show August 12th at the Valley View Recreational Club in Cambridge, Wisconsin. It's "very casual".
LOOK: 50 famous memes and what they mean
With the infinite number of memes scattered across the internet, it's hard to keep track. Just when you've grasped the meaning of one hilarious meme, it has already become old news and replaced by something equally as enigmatic. Online forums like Tumblr, Twitter, 4chan, and Reddit are responsible for a majority of meme infections, and with the constant posting and sharing, finding the source of an original meme is easier said than done. Stacker hunted through internet resources, pop culture publications, and databases like
Know Your Meme
to find 50 different memes and what they mean. While the almost self-replicating nature of these vague symbols can get exhausting, memes in their essence can also bring people closer together—as long as they have internet access.
LOOK: Most dangerous states to drive in
QUIZ: Can you identify 50 famous companies by their logos?
How well do you know the logos of 50 of the world's most famous companies? Keep scrolling to see if you can guess which icon belongs to which brand.