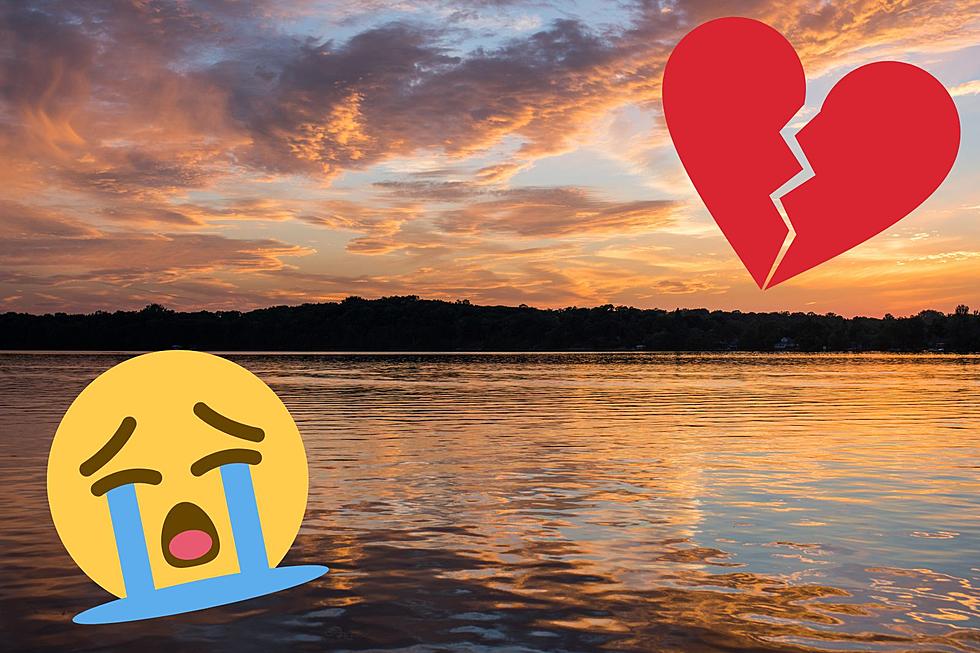 NOOO! Minnesota Loses One Of Its Most Beloved Lakes
Canva
It brings me great sadness to share with you that Minnesota quickly saw one of its beloved lakes come back to life, and suddenly leave our state, and our hearts are mourning.
Her name? well, the lovely Lake Chipotle of course.
Lake Chipotle has been around for a while, located and named after the flood-prone Chipotle parking lot in Minneapolis. At first, she was just loved by locals but now she has gained wider notoriety.
Now that there are many TikToks about beautiful Lake Chipotle, she really has become a beacon of love, joy, and celebration for Minnesota's nature and community.
While Lake Chipotle did have a Google tag, it appears to have been removed, but at one point Lake Chipotle was one of the top-ranking tourist attractions in the city.
Of course, you can always visit the Lake Chipotle website and see some pictures that the community has submitted.
Currently stated on the website, Lake Chipotle tourism is closed for the season. "We will be back as soon as the snow melts in Spring!"
However, due to our warm weather a couple of weeks ago, Lake Chipotle gave those in Minneapolis a surprise return and Fox 9 had to cover the news!
As Fox shares "the knee-deep wonder that was today, extra choppy, but not enough to deter visitors... Last night a paddle-boarder was seen taking it all in."
While Fox was covering the story, they reached out to the founders of Lake Chipotle's website to which they shared that while nothing too big would happen that day but guides will convene in late February to plan educational activities and compile new research.
But then suddenly…the unimaginable happened…
A crew showed up to drain our beloved Lake Chipotle!
"Before our eyes, the magic, the inspiration, gone. In about 90 minutes," exclaims the reporter for Fox 9. "This is a local landmark. This is you know, a place we come to for peace, calm, and reflection on a winter's day," a local visitor explains to the reporter.
Chipotle (the actual restaurant on site) released a statement that day sharing the following:
We appreciate that tourists still flock to Lake Chipotle despite the weather-related challenges in this parking area. Infrastructure work to improve the site and expand the shoreline will be completed in the coming months.
AKA… They are going to fix the parking lot, and Lake Chipotle will be gone… FOREVER
I'm hoping we will get to see her soon (especially with all this snow we got), so then we can say our goodbyes to her and maybe take a swim before she is only left in our hearts.
You can visit the remains of Lake Chipotle at 2608 Hennepin Ave, in Minneapolis (Just no car traffic please)!
All information is credited to bringmethenews.com, lakechipotle.org, and Fox 9's video.
There's A Mansion On The Famous Summit Ave For Sale For Less Than 1 Mill!
Listed on Coldwell Banker Realty, this truly magnificent penthouse in a Cass Gilbert-designed converted mansion on Summit Hill is a blend of original character & modern updated beauty! And it is for sale for less than 1 million!