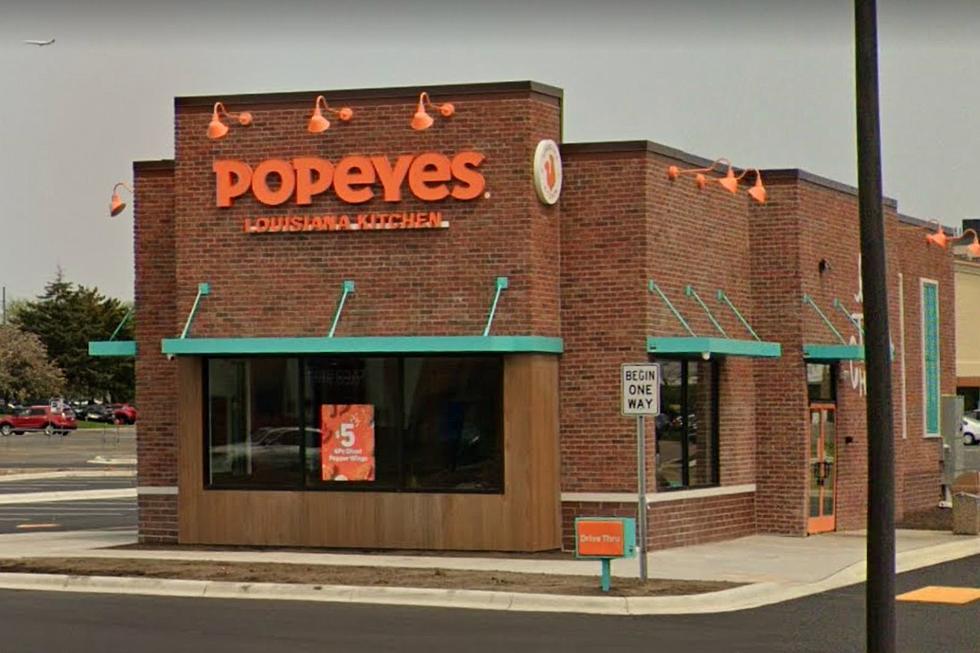 New Popeyes Restaurant is One Step Closer to Opening in Rochester, MN
Google
Did you know that people from Rochester, Minnesota actually are driving all the way to the Twin Cities area because of a restaurant?  It's not even a fancy one.  Nope, the place is a spot that quite a few love just because of the chicken.  Well, that drive is about to get a whole lot shorter!
Paperwork Has Been Filed for a New Popeyes Restaurant in Rochester, Minnesota
Pretty sure I heard a huge groan of disappointment happen throughout the Med City when it was announced that IHOP wasn't opening up over by Costco.  There was a little, tiny sign on an empty lot at one point that gave everyone some hope that this popular chain would open.  And then, the sign was gone.
Hopefully, this won't be the same type of situation.
But, according to the Rochestermn.gov page, the following was filed for the property at 5585 NW Chateau Rd:
Project Description:
Popeye's
construction of a 2265sf commercial building and all associated pavement for parking and drive aisles - Rochestermn.gov
Maybe, just maybe, the dream of a Popeyes in Rochester, Minnesota will actually come true...and those road trips some of you are taking to the cities can stop.
As I learn more, I'll have the updates over on my Facebook page - Jessica On The Radio.
Is There A New McDonald's Being Built in Rochester, Minnesota?
I know I saw a few people posting on the Spotted in Rochester Facebook page that the area which is already dug up by this spot for Popeye's was going to be a McDonald's.  FYI, the new McDonald's is not being built there.
Construction crews have already started on the new McDonald's that is going up near Century High School.  If you missed that story or haven't had a chance to see what this new restaurant is going to look like, check it out here.
READ MORE: Construction Has Started on New McDonald's Being Built in Rochester, Minnesota

Most common fast food chains in Minnesota
Stacker
compiled a list of the most common chain restaurants in Minnesota using data from the Friendly City Lab at Georgia Tech.