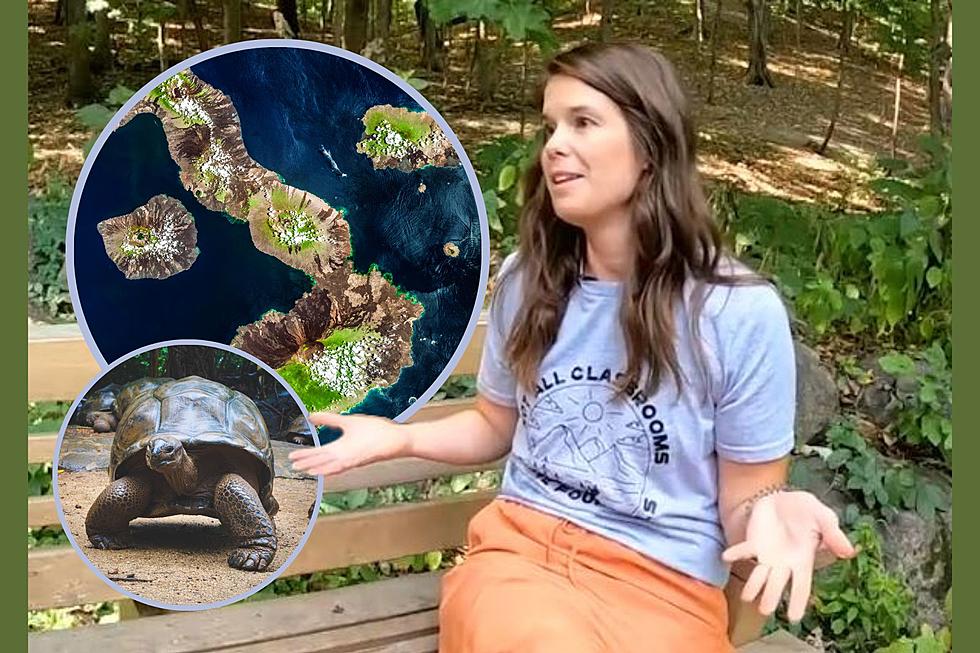 Minnesota Teacher was Selected to Travel the World with National Geographic
Joe Mazan, KSTP
A Minnesota teacher gets the most incredible opportunity thanks to National Geographic! It's part of a fellowship through National Geographic that allows teachers to travel the world.

National Geographic Teacher Fellowship Program
Each year, National Geographic accepts 50 teachers from around the US to participate in their Grosvenor Teacher Fellow Program. This program takes teachers all around the world, they get the chance to learn as much as they can, and then take what they learned back to their classroom and community.
Pre-K through 12 grade teachers are eligible to apply. Through the program, they can go to places like Indonesia, the Pacific Islands, Antarctica, and 10 other amazing locations across the globe. Including the Galapagos Islands, where this Minnesota teacher gets to go.
Minnesota Teacher Gets National Geographic Fellowship
Her name is Laura Hageman and she told KSTP that this isn't her first or even second time she applied for the fellowship program. This is her fifth time applying, and she finally got it!
Laura is a fifth-grade teacher at Jeffers Pond Elementary in Prior Lake. With this fellowship, she'll leave for the Galapagos right after Thanksgiving and be there for 10 days doing tons of hands-on learning.
She told KSTP that she's teaching her students about the Galapagos so they can ask her questions and she can see what kinds of answers she can find while there. She's also using this opportunity to teach them that if you fail, you just have to try again. Especially if it's something that you love and something you have your heart set on, don't give up!
Amazing Pictures of Animals from Around the World
Of course, while Laura is in the Galapagos she'll get to see all kinds of animals. While we don't all get to travel to places like that, we can still admire the animal kingdom with stunning pictures!
LOOK: Stunning animal photos from around the world
From grazing Tibetan antelope to migrating monarch butterflies, these 50 photos of wildlife around the world capture the staggering grace of the animal kingdom. The forthcoming gallery runs sequentially from air to land to water, and focuses on birds, land mammals, aquatic life, and insects as they work in pairs or groups, or sometimes all on their own.