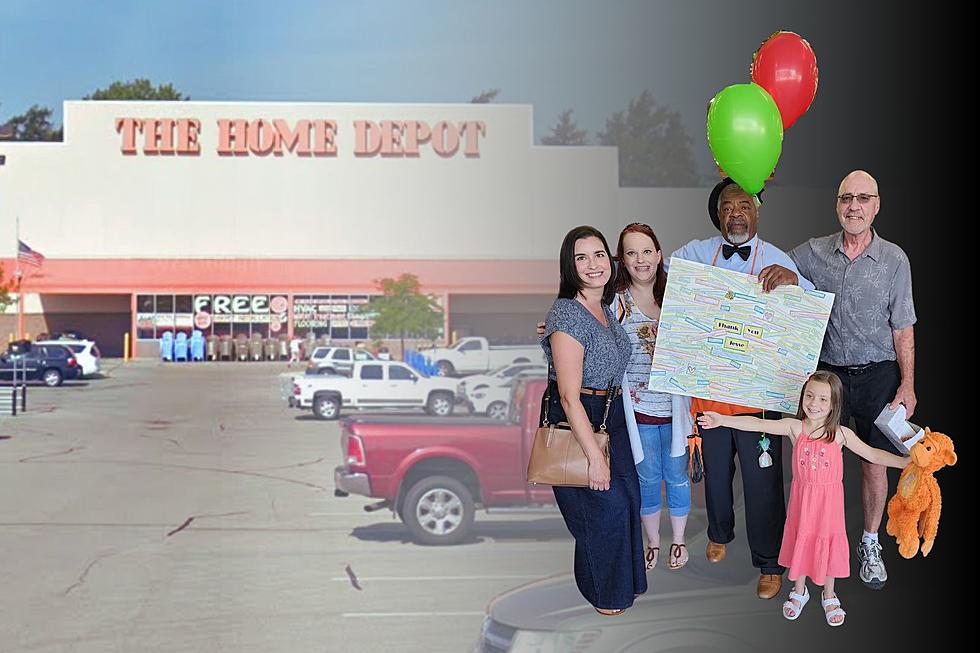 Famous Greeter in Minnesota Shocked By Surprise Gift (VIDEO)
Google/Kendra
A guy that makes everyone feel extra special, every time you see him, is getting some well-deserved recognition.  In fact, this isn't the first time this well-known individual in Southeast Minnesota has been in the spotlight.
Famous Greeter in Minnesota Gets Noticed Again for His Amazing Customer Service
Back in 2021, I asked the simple question to our fans "Who has the best customer service in Rochester" and the response was...in a word...ridiculous.  I spent so much time combing through the comments as I was working on the story for Townsquare Media, but one individual stood out from the rest.  It was a guy at Home Depot in Rochester, Minnesota who wears a top hat as he welcomes you to your shopping experience.  He wasn't the only one who got the shoutout though at the time.
Top spots in Rochester with amazing customer service!
Not sure if this is a priority for you but the majority of people like to see a little bit of R-E-S-P-E-C-T when they are buying things from a business. It could be ordering food at a restaurant, buying clothes at a store, or where you are filling up your gas tank for your car. Any place you spend money should have stellar customer service. If you've had a run of bad customer service lately, try going to one of these places in Rochester that were recommended by hundreds of people in town.
Famous Greeter in Minnesota Shocked By Surprise Gift (VIDEO)
Fast forward a few years later and Jesse, the guy at Home Depot we all love, got noticed again.
On May 31st, Kristin Dyle Dzik posted the following on the Spotted in Rochester page:
I regret I haven't caught his name, but I would like to tell the greeter in the bowler hat at HD, he is a treasure. My daughter loves being greeted by him; recognized as a princess or Miss America or someone HD is so fortunate to have in their store. He makes her day every time. And we appreciate him ❤️. - Kristin Doyle Dzik on Spotted in Rochester
After that was posted, over 200 positive comments flooded in saying how much people loved seeing Jesse when they went to the store.  Another individual saw this and decided that Jesse needed to know how much he was loved.
Kendra Osterbur worked with the original poster to gather all of the comments and created a special gift for Jesse.  They put together a huge poster board with the original post, 26 pages of the comments that were written about Jesse, some balloons, and with the following words written on the back:
From your Rochester Home Depot fans.

Matthew 5:16

Keep shining your light, Jesse
The surprise for Jesse happened while he was working at Home Depot in Rochester on Wednesday, June 7th.  Lucky for us, the surprise was caught on camera including some special words from Jesse himself.
Who do you think has the best customer service in Rochester, Minnesota?
Is there another spot that you love that has amazing customer service in Rochester?  Let me know!  I'd love to hear about the best spots in town that are providing amazing customer service or going above and beyond in this community.  Send me a note with the name to my Facebook Page - Jessica On The Radio - or on Instagram.

Highest-Rated Free Things to do in Minnesota, According to TripAdvisor
Stacker
compiled a list of the highest rated free things to do in Minnesota from
Tripadvisor
.