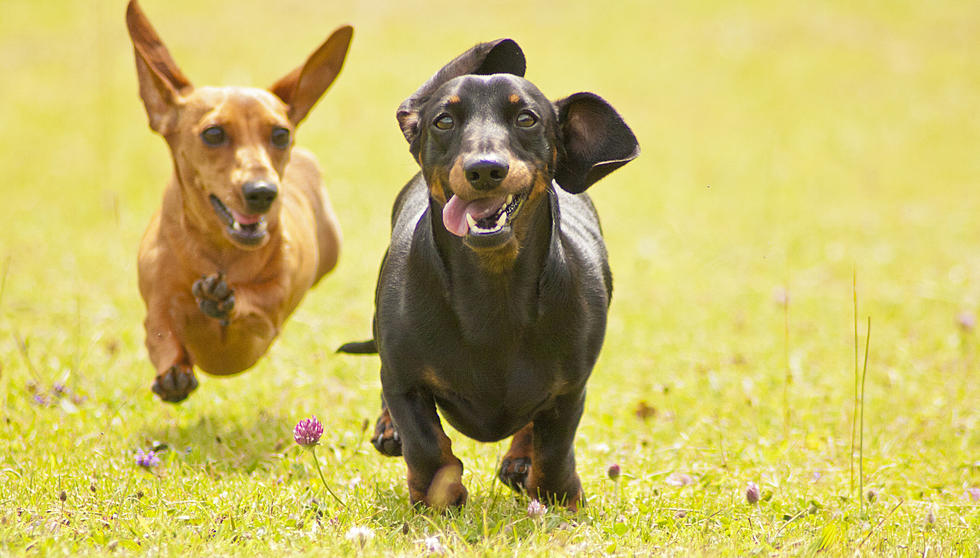 We Found the Wurst Dog Race in Minnesota
NORRIE3699
We have officially found the wurst dog race in Minnesota. Actually, technically it's called the Wurst Dog Derby. Do you get it?! It's wiener dog races! And it's coming to Kasson, Minnesota this month.
This is going to be the first-ever Wurst Dog Derby and it's to kick off the Kasson Chamber of Commerce Oktoberfest celebration. It's going to be the funniest and cutest little race you've ever seen.

Wiener Dog Race in Kasson, MN
The Wurst Dog Derby will be held on Saturday, September 30th at the Zumbro Valley Golf Course. The race kicks off at 1 PM at hole 9. I don't have a wiener dog so I can't participate but it'll be so fun to go watch! But if you do have a wiener dog...
How Your Dog Can Participate in the Wurst Dog Derby
If you or someone you know owns a dachshund, they can be entered into the race. Some of the requirements for your dog to race include that they are under 20 pounds and that they are up to date on their vaccines.
Pre-registering your dog is requested. You just have to fill out a form and drop it off at KMTelecom in Kasson or mail it to the Kasson Chamber. All specifics are on the form.
Also, 1st, 2nd, and 3rd place will get prizes! Registration will close after 25 dogs have signed up.
Most Popular Dog Breeds in America
Did dachshunds make the list? Let's see!
WOOF: These are the most popular dog breeds in America