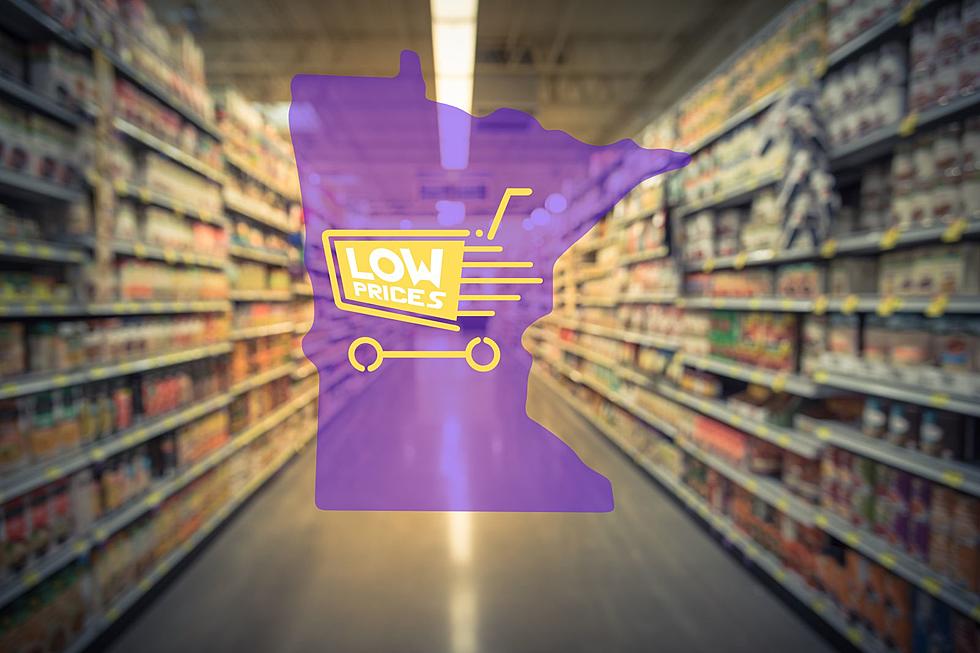 Where Is America's Cheapest Grocery Store Found in Minnesota?
Canva

If inflation and rising prices are putting a strain on your budget, there's good news: The cheapest grocery store in America has a LOT of locations here in Minnesota.
Food prices seem to be at an all-time high in the U.S. and Minnesota is no exception. And if you're living paycheck to paycheck, finding affordable, high-quality food in the  Land of 10,000 Lakes can sometimes be a real challenge.
But there's word today that can help, especially if you're a Minnesota shopper who's on a budget: That's because the Cheapest Grocery Store in the entire U.S. has over 70 locations to choose from here in the Gopher State.
According to this survey from US News & World Report, Aldi comes in first on their list of the Seven Cheapest Grocery Stores in the U.S. The story says that Aldi is owned by a German company, and was founded in 1961. Since then, it has opened more than 2,000 stores across 39 U.S. states, including 74 locations here in the Bold North.
Here's why US News & World Report said Aldi topped the list:
One of the cheapest grocery stores in the U.S. right now is ALDI, which has seen a steady increase in popularity in recent years. 'Many diehard fans enjoy the quality and exclusivity of most of ALDI's products, including the ever-changing seasonal items lineup,' Jake Hill, CEO of the personal finance website DebtHammer, said.
Aldi's whopping 74 locations in the North Star State include four stores in St. Paul; three stores in Blaine and Minneapolis; and two locations in Burnsville, Coon Rapids, Inver Grove Heights, Richfield, Rochester, and Roseville; plus single stores in 52 other Minnesota cities.
Other stores with footprints in our neck of the woods that made the list include Woodman's Markets at #2, which is located in several Wisconsin cities, including La Crosse and Eau Claire; and Costco at #7, which has 12 locations in Minnesota.