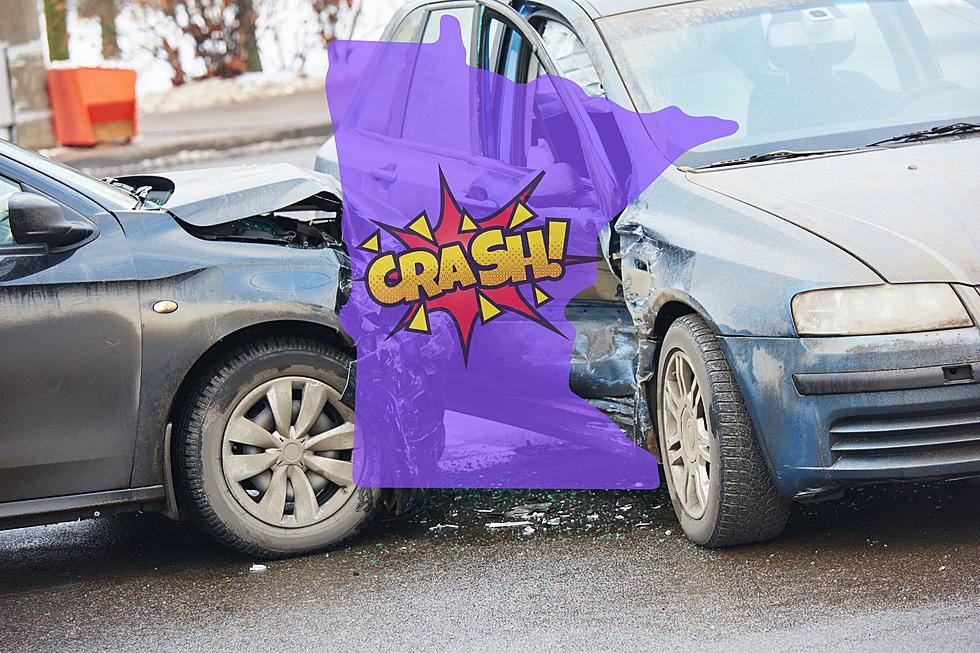 The Vehicle Brands Involved In The Most Fatal Accidents In Minnesota
Canva

Speed-related crashes are at a 10-year high in Minnesota, and these brands are the vehicles involved in the most fatal crashes.
According to the Minnesota Department of Public Safety Office of Traffic Safety, speed-related crashes so far in the summer of 2023 are the highest in ten years. The four leading causes of traffic fatalities in Minnesota are impaired driving, distracted driving, lack of seat belt use, and speed. Each year hundreds of Minnesotans lose their lives in crashes.
And we now know just which brand of vehicles are involved in the most fatal crashes here in the Land of 10,000 Lakes and across the country. This report from GlassDoctor compiled a list of the least-safe brand of vehicle in every U.S. state based on over a decade's worth of fatal crash data from the National Highway Traffic Safety Administration.
So which vehicle is the least safe? GlassDoctor says:
According to our findings, Dodge has the most fatal crashes of any other car brand in most (64%) U.S. states. Other brands worth noting include Buick and GMC. Buick appears on the top three list of brands with the most fatal crashes in 23 of the 50 U.S. states. Similarly, GMC is in the top three for 10 U.S. states.
Those are the national numbers. But which brand of vehicle is involved in the most fatal crashes here in Minnesota? Here's what GlassDoctor determined:
The Top 3 Least Safe Car Brands in Minnesota
#1) Buick
#2) Dodge
#3) Chrysler
The GlassDoctor report also found vehicles that were involved in the fewest fatal crashes, as well. According to the data, it said Audi is the top safest car brand, with only 0.54 fatal crashes per 1,000 drivers over the past decade. Subaru and Mercedes-Benz also ranked highly, with 0.55 and 0.75 fatal crashes per 1,000 drivers, respectively.
Again, those numbers reflect all 50 states. Here in our neck of the woods, check out which brands scored the best, according to GlassDoctor:
The Top 3 Safest Car Brands in Minnesota
#1) Mercedes-Benz
#2) Lexus
#3) BMW
Listen to Curt St. John in the Morning
Weekdays from 6 to 10 a.m. on Quick Country 96.5
LOOK: Here are the states where you are most likely to hit an animal
Hitting an animal while driving is a frightening experience, and this list ranks all 50 states in order of the likelihood of such incidents happening, in addition to providing tips on how to avoid them.