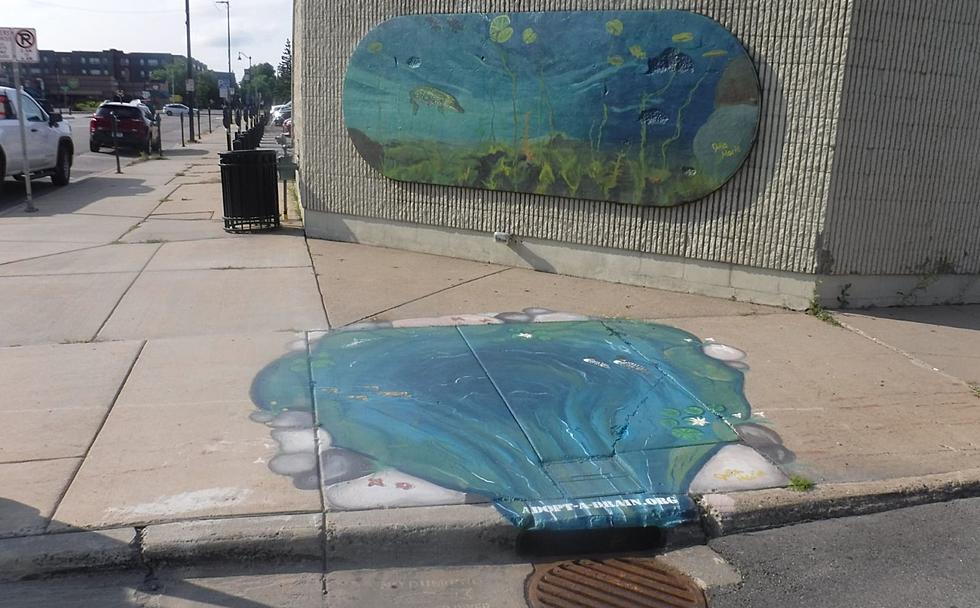 Storm Drain Art Program Adding 4 New Murals in St. Cloud
Submitted Photo
ST. CLOUD (WJON News) -- The city of St. Cloud is continuing its Storm Drain Art Program this summer.

Four new murals are being completed this month.  New murals at Jaycees Park and the Downtown Lady Slipper Parking Lot have been recently completed.  A City Hall mural and a Pantown Mural will also be finished by the end of the month.

In 2021, the City worked in partnership with a local artist, the Sauk River Watershed District (SRWD), and the community to launch the Storm Drain Art Program; a MN Department of Health Source Water Protection Grant provides program funding. Nine murals have been completed up to this year along with the four new ones this year.
READ RELATED ARTICLES
Come Visit Farming, MN With Us in Pictures