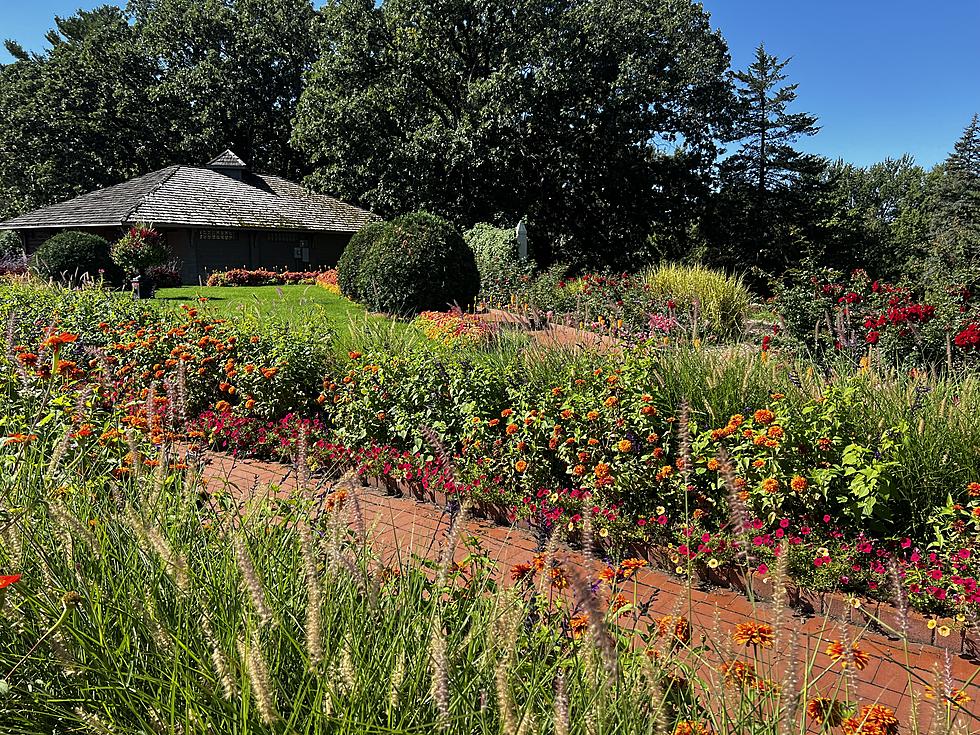 St. Cloud Public Garden Ranked One of the Best in the Country
Munsinger Clemens Gardens Photo by Megan Zee/TSM
When you first move somewhere it's common to ask, "where are good places to visit" or "what is there do or see around here". My boyfriend Jake and I asked these when we first got to St. Cloud and the list was abundant and bit by bit we have been trying to mark off what we got suggested to us.
One of those suggestions was a beautiful garden here in St. Cloud that I am happy to announce is ranked one of the best in the country. If you haven't guessed it yet, Munsinger Gardens are the gardens I speak about.
It was by chance one Sunday after church that my boyfriend and I happened to drive by and decided to pull over and take a walk. Seeing it's beauty in August, I knew without a doubt these were the gardens my co-workers and some of my friends had been raving about.
They were gorgeous and so incredibly serene. We eventually found our way down by the Mississippi river and enjoyed a leisurely swing, while taking in the beauty and feeling very lucky in life to be enjoying the moment. Remembering that day and that moment proves to me that Munsinger Gardens should most definitely be included in a list of best public gardens in the country.
Out of 200 public gardens ranked by Good Plant Care, Munsinger was ranked at Number 100. Putting it perfectly in the middle of the list, but on the list none the less. Two other Minnesota public gardens made the list as well, Normandale Japanese Garden in Bloomington ranked at 90 and Marjorie McNeely Conservatory at Como Park in St. Paul came in at number 186.
Despite our long and harsh winters, we have good balance with beautiful gardens here to enjoy. Hawaii had the top three spots, in case you were curious about that and the full list if you want to make a bucket list of stunning, beautiful gardens can be found right here. But if you haven't visited Munsinger Clemens Gardens yet, as someone newer to the area, may I highly recommend stopping by when they are in full bloom again, you won't be disappointed.
The 25 Best Places to Live in Minnesota
Stacker
compiled a list of the best places to live in Minnesota using data from
Niche
. Niche ranks places to live based on a variety of factors including cost of living, schools, health care, recreation, and weather. Cities, suburbs, and towns were included. Listings and images are from
realtor.com
.
On the list, there's a robust mix of offerings from great schools and nightlife to high walkability and public parks. Some areas have enjoyed rapid growth thanks to new businesses moving to the area, while others offer glimpses into area history with well-preserved architecture and museums. Keep reading to see if your hometown made the list.
Bucket List Attractions in Minnesota - Must Sees
6 of the Best Feelings You Only Get at the Start of a Minnesota Summer
10 (More) Hilariously Bad Google Reviews of Central MN Landmarks
The Town of Vining, Minnesota is Filled with Totally Unique Sculptures