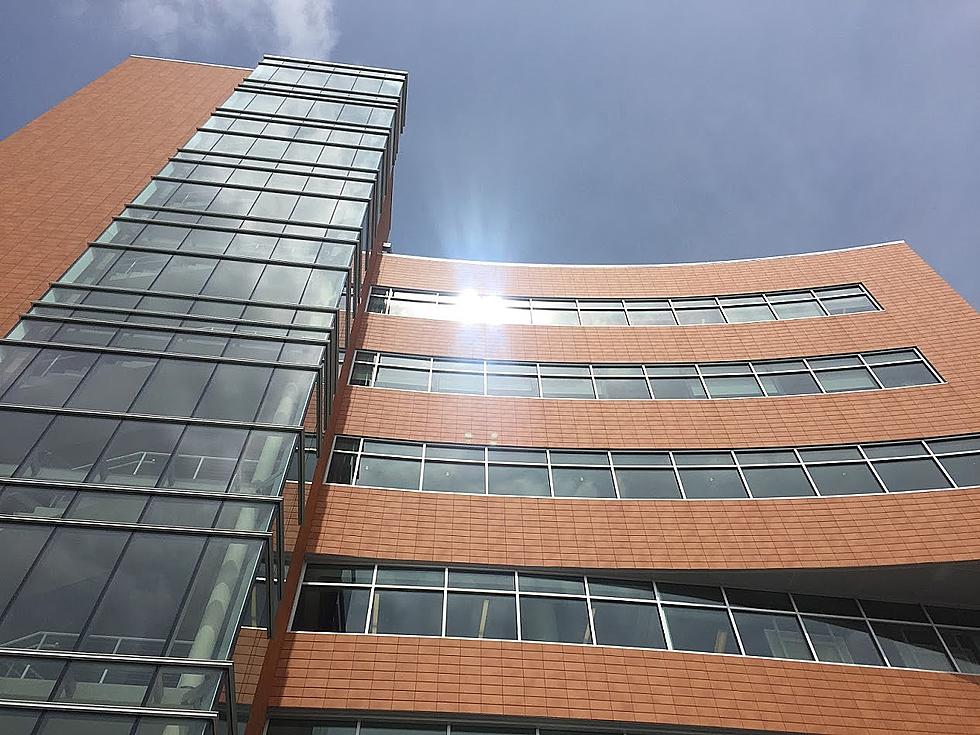 Spring Means Minnesota's 'Death Ray' is Back in Full Force
(Curt St John Townsquare Media/Rochester MN)
It's out there. It's powerful. It generates some heat. And it's back again in full force in Minnesota!
Have you been hit by Minnesota's dastardly death ray?
Okay, I might be being a tad bit dramatic, but before you dismiss this as more fake news, hear me out: While it might not be, in fact, an actual ray of death, there is a distinct strong ray of sunlight that's pretty focused-- and kicks up a decent amount of heat-- right here in the North Star State if you happen to be in its path.
I encountered this rite of spring here in the Land of 10,000 Lakes twice earlier this week, once as I was walking into the Dan Abraham Healthy Living Center (DAHLC) and once in the parking lot outside the Townsquare Media Communications Complex, both in Rochester.
While I experienced the Minnesota death ray in Rochester, it's a phenomenon that could happen to any big building in the Gopher State with a shiny surface, if you're at just the right angle.
Again, it wasn't a death ray-- I'm still alive, mind you-- but I could definitely feel the heat when I crossed its path-- which is something rather welcome in the Bold North this time of year.
I call it the Minnesota death ray in homage to a similar phenomenon that happened a few years ago out in Las Vegas. As this Business Insider story says, the sun's reflection off the curved glass surface of the Vdara Hotel was so bright (it's the desert, after all) that it actually burned visitors who happened to be in its path while there were at the resort's pool outside.
So, yeah, Minnesota's 'death ray' isn't quite THAT problematic, of course. Both buildings, while impressive, aren't quite as big and don't have as many windows as the Vdara Hotel in Vegas. I only wish I'd figured it out back in the middle of winter when it was way colder!
Listen to Curt St. John in the Morning
Weekdays from 6 to 10 a.m. on Quick Country 96.5
LOOK: The most extreme temperatures in the history of every state
Stacker
consulted 2021 data from the
NOAA's State Climate Extremes Committee (SCEC)
to illustrate the hottest and coldest temperatures ever recorded in each state. Each slide also reveals the all-time highest 24-hour precipitation record and all-time highest 24-hour snowfall.
Keep reading to find out individual state records in alphabetical order.