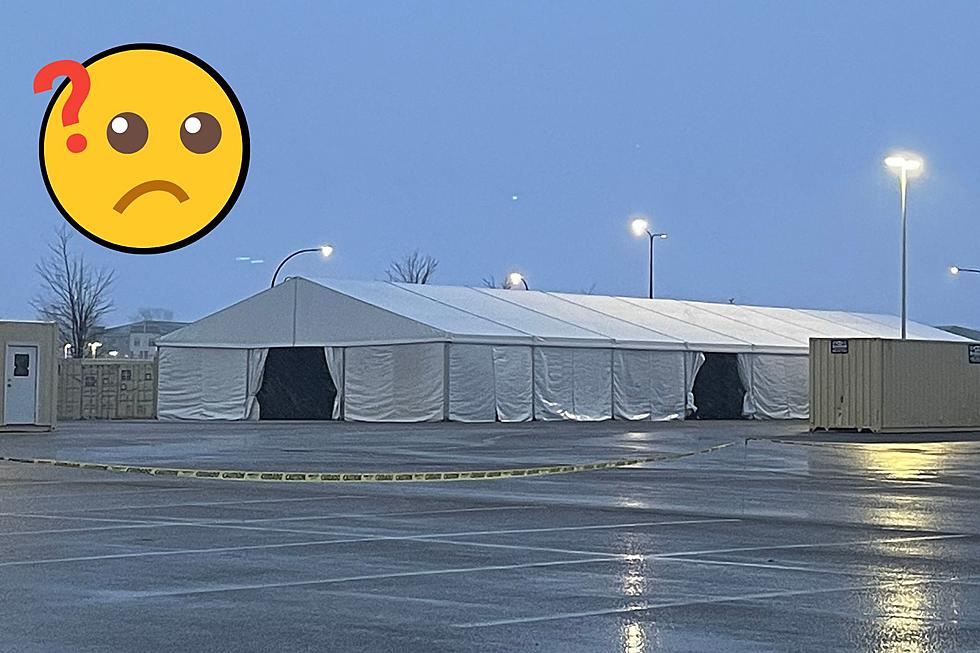 One of Rochester's Favorite Stores Invaded By Gigantic Tents!
Jessica Williams/TSM - Canva
What's up with the huge tents by South Target in Rochester?
"Hey Jessica, what's going on with the big tents by the south Target store in Rochester?"
If you utilize the shopping on the south side of Rochester, Minnesota, you may have noticed recently that several huge tents popped up in the back of the parking lot.  Along with those tents are multiple storage containers.  I tried counting them but there are just too many and honestly, I was sidetracked by the cars driving inside the caution tape and then breaking it as they just drove through it.  (Yes, red SUV, I saw you do that on Sunday night.)
South Target Store in Rochester Getting Ready for Big Remodel
If you've been in Rochester for a bit, you may remember that way back in April of 2021, a similar scene happened at the North Target location in Rochester.  
Huge, white tents popped up at the far end of the parking lot and at first, I thought it was for whatever was going in the old Staples store.  Obviously, that didn't happen since now Joann Fabrics and Crafts is working on that remodel.
READ MORE: When is the new Joann Fabrics Opening in Rochester?
I reached out to Target Corporation back then and they responded with a list of the modern upgrades that were going to be happening at that location.
Modern décor and fixtures, additional mannequins and displays, and specialty LED lighting to create a shopping experience for guests that is both hip and cool, and warm and inviting.
Dynamic, engaging merchandise displays throughout the store—including in home, apparel, and beauty—to provide guests with inspiration and style and help them visualize how to pair products together.
Updated spaces and expanded services supporting Order Pickup, Drive Up and Returns & Exchanges to give guests many options for a fast, safe and convenient shopping experience.
Updated food and beverage area.
The addition of a nursing space.
Front-of-store revisions that promote guest and team member safety, including larger spaces between checkout lanes and Plexiglas barriers where needed. We also offer a contactless self-checkout experience with Wallet, the mobile payment option in the Target app, regardless of where guests choose to check out in stores.
Updated restrooms with touchless features, like hand dryers.
Not sure on the exact list for the south location but I have a note in to Target Corporation to find out.  Once I have that update, I'll share it over on my Facebook page - Jessica On The Radio.
You Know You're From Rochester If You Recognize These Places
There are a lot of iconic spots in Rochester, like the Mayo Brothers sitting by the Gonda Building. But, if you've ever called Rochester "home", see if you recognize these 12 other spots around town.