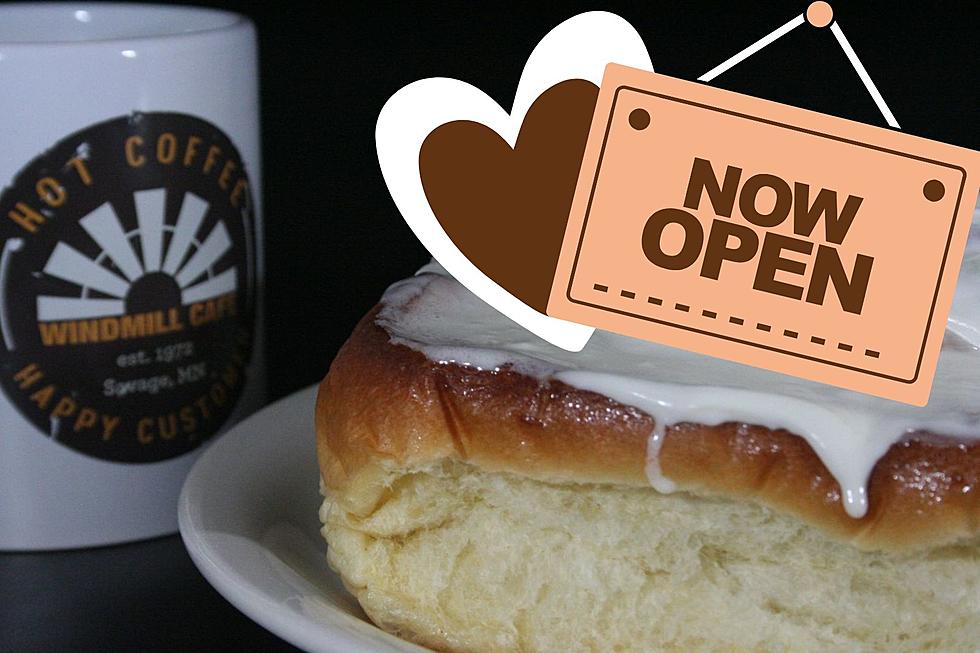 Popular And Beloved Twin Cities Café Reopens After 413 Days Closed
Original Photo from Windmill Cafe Inc on Facebook
While we all love new and up-incoming restaurants in the Twin Cities, there is still nothing like our beloved mom & pop sort of places, that we can always rely on for great food and great people.
One of Savage's most beloved restaurants was hit with a fire last year and has been closed ever since. But they recently just opened back up and the communities surrounding the popular small breakfast stop have been so excited!
Windmill Cafe in Savage (off of Highway 13), where scratch-made meals are as much a local landmark as the old windmill still towering above the modest building is back man!
The Windmill Café has been open since 1972, but on January 25, 2022, a spontaneous combustion fire ignited by freshly laundered kitchen rags caused the café to close. And now after 413 days, they are once again open and excited to continue serving delicious breakfast foods to the community.
While the fire occurred and it is sad to hear, fortunately, no one was hurt. But the owners, Kari Whetsel and Adam Langfeld, as well as the community, were extremely heartbroken. So ever since Whetsel and Langfeld have been working hard to rebuild the café.
After giving multiple updates throughout the year on their Facebook, Windmill Café announced this past Monday that it would open the next day! And of course, they were overflowing with people in their seats, and love in their reviews and comment sections.
Windmill Café, which specializes in homestyle breakfasts and classic lunches is open daily from 6 a.m. until 2 p.m. And as someone who has been here before it truly is a great place with great food and people, I hope you check it out soon!
Dives Worth a Drive in South Dakota, Iowa and Minnesota
Almost every small South Dakota town has a watering hole. It's where the locals go to kick back a few brews and engage in conversation.
Some of these establishments are located in
buildings almost as old
as the town itself. There might be a fresh coat of paint on the walls or new vinyl on the booth seats, but the ambiance is still reminiscent of a good ol' dive.
If you think a "dive" is all about the sketchy clientele, the smell of the Devil's lettuce, and stale
Grain Belt
, you'd be wrong. Not
every
dive has a bad reputation.
What makes a dive, a dive?
A dive has character. Neon beer signs and local memorabilia adorn the walls.
You might find a pool table, dart board, and a few video lottery machines.
The bartender knows the regulars by name and they know what you drink.
Some dives don't even serve food except for bags of chips and pickled eggs that sit in a jar of brine on the bar.
Dives aren't fancy. You might see 70's-style wood panels on the walls and wobbly tables leveled with a folded napkin.
Finally, the bathrooms. The bathrooms in dives are in a class by themselves and could be a whole topic on its own.
There are several small-town dives in our area with friendly faces, cheap booze with a burn, and even really good food! We use the term "dive" in the most affectionate way.
Here are some of the best and why you should go there.