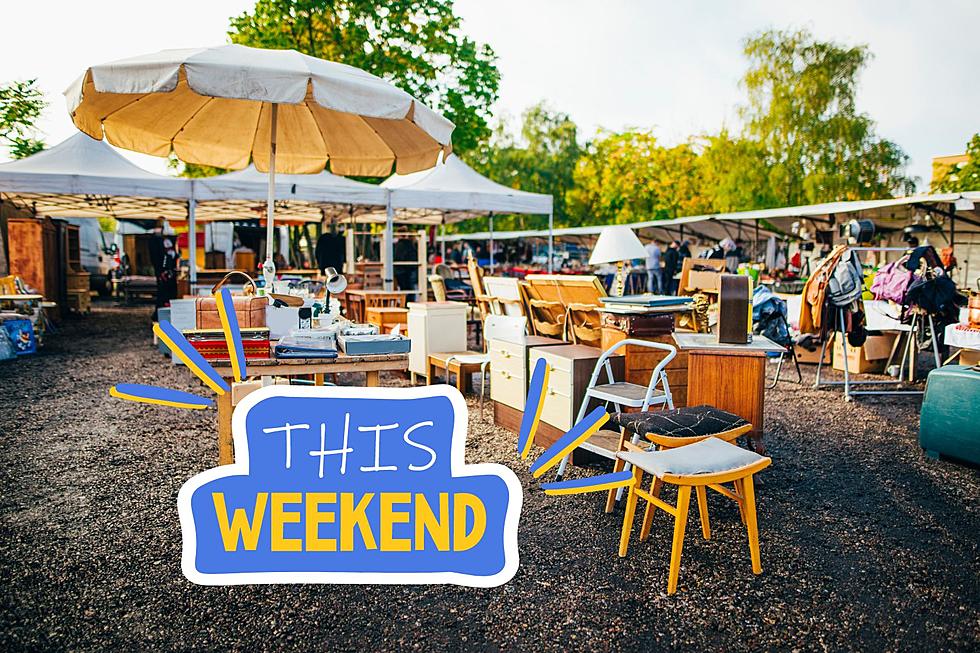 Annual Celebration and Huge Flea Markets Near Rochester this Weekend
Canva
If you're a bargain hunter this is a great weekend to be in southeast Minnesota. We've got two big flea markets happening in the Rochester, MN area plus one of them is attached to an annual celebration.
I will absolutely be going to check out at least one of these if not both. I'm a huge fan of flea markets, antique shops, garage sales, etc. Finding a good deal is super fun but it's also really cool to find a piece that you've been looking for that will be unique. It's not like something that everyone else is buying at the big box stores.

Oronoco Gold Rush Days
First, we've got the annual Oronoco Gold Rush Days this weekend! It's happening Friday, August 18th 8 AM - 6 PM, Saturday, August 19th 8 AM - 6 PM, and Sunday, August 20th 8 AM - 2 PM.
They'll have a classic car show, and antique show, a parade, local food vendors, live music, a beer garden, and the big flea market. On their event site it says that there are hundreds of dealers who come from around the country to be vendors a part of this event.
Gold Rush Flea Market in Rochester, MN
Also happening this weekend is another flea market called the Gold Rush Flea Market in Rochester. It's being hosted at the Olmsted County Fair Grounds (Graham Park). On the event page, it says that the vendors take up 8 of the fair buildings plus other vendors are set up outside.
This flea market is happening Friday, August 18th through Sunday, August 20th. I don't see any times anywhere but I would guess the hours will be similar to the Gold Rush Days hours.
4 Stunning Sunflower Fields to Visit Across Minnesota
There are a few sunflower fields/sunflower farms across Minnesota and they're beautiful places to take pictures! Sunflowers are in full bloom around this time of year so it's the perfect time to take a trip to one of these sunflower fields.
13 Rochester Restaurants with the Best Outdoor Seating
Eating out on the patio at a restaurant is one of the best ways to enjoy warm weather in Minnesota. Check out the 13 Rochester, Minnesota restaurants with the best outdoor seating (in no particular order).