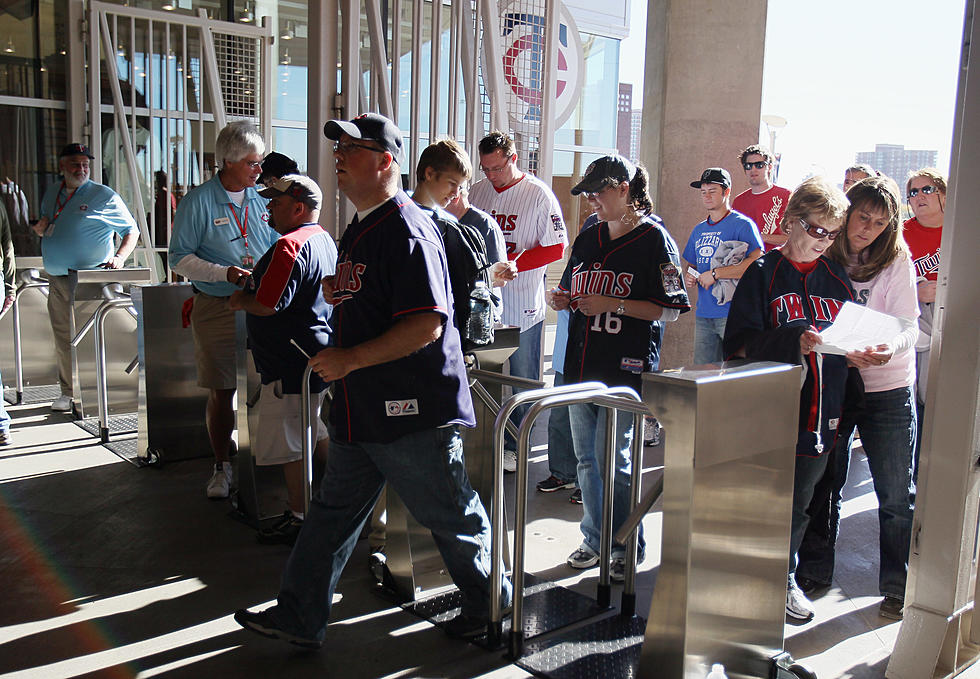 Minnesota Twins Announce 2024 Schedule
Getty Images
The Minnesota Twins and Major League Baseball have unveiled their 2024 schedule, and for the second straight year it will start in Kansas City.
The season opener for the Twins will take place on March 28, 2024 against the Royals at Kaufmann Stadium in Kansas City.
The home opener at Target Field is set for April 4th, 2024 against the Cleveland Indians.

2024 Minnesota Twins Target Field Opponents
April 4-7: Cleveland Guardians
April 8-10: Los Angeles Dodgers
April 19-21:Detroit Tigers
April 22-25: Chicago White Sox
May 3-5: Boston Red Sox
May 6-9: Seattle Mariners
May 14-16: New York Yankees
May 24-26:Texas Rangers
May 27-30: Kansas City Royals
June 10-12: Colorado Rockies
June 13-16: Oakland Athletics
June 18-20: Tampa Bay Rays
July 2-4: Detroit Tigers
July 5-7: Houston Astros
July 20-21: Milwaukee Brewers
July 22-24: Philadelphia Phillies
August 2-4: Chicago White Sox
August 9-11: Cleveland Guardians
August 12-14: Kansas City Royals
August 23-25: St. Louis Cardinals
Aug 30-Sept 1:Toronto Blue Jays
September 9-11: Los Angeles Angels
September 13-15: Cincinnati Reds
September 24-26: Miami Marlins
September 27-29: Baltimore Orioles
Interleague opponents from the National League scheduled to appear at Target Field in 2024 include the Los Angeles Dodgers, Colorado Rockies, Milwaukee Brewers, Philadelphia Phillies, St. Louis Cardinals, Cincinnati Reds, and Miami Marlins.
The 2024 All-Star break is scheduled for the week of July 15th, with the All-Star game set for Tuesday, July 16th at Globe Life Field in Arlington, Texas.
AM 1390 KRFO/97.9 FM will be the Radio Home of Minnesota Twins Baseball in southern Minnesota again in 2024. Be sure to tune in for the second half of the 2023 season and into the post-season.
10 Things That Have Happened Since The Twins Won A Playoff Game
CHECK IT OUT: The Evolution of Minnesota's Pro Sports Team's Logos