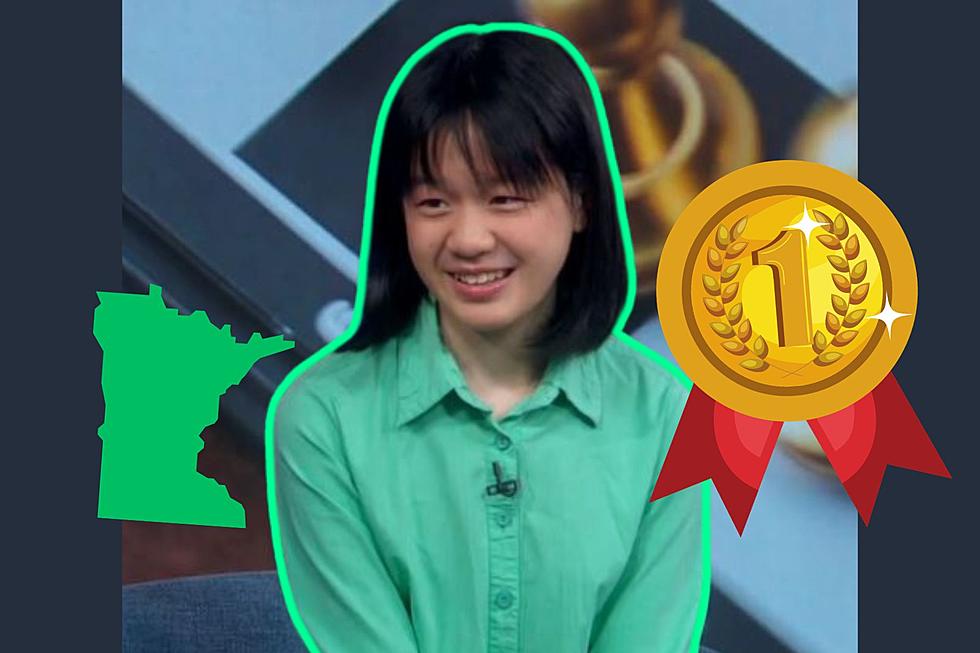 Minnesota Teen Achieves International Feat, One of the Youngest to Do So
Good Morning America
13-year-old Alice already has an international championship under her belt. Alice is from North Oaks, Minnesota, in the Twin Cities area, and she has quite the knack for a certain board game.
Alice started playing chess when she was 6, according to KSTP. She decided she wanted to tag along with her brother to a chess club meet-up. Alice says her brother is still a great chess player. However, he's not the one with an international championship.
Chess has become a very popular competitive activity over the past few years. My younger cousin is obsessed (he was teaching me how to play the last time I saw him) and my husband and plenty of our friends also love to play.
I'm miserable at chess. If I'm playing someone who even minorly knows what they're doing they'll beat me no problem. If I was playing Alice, I get the feeling I'd lose in a matter of seconds.
HEY, DONT MISS THIS: How You Could Put $30 Grand in Your Hand

Alice has been featured on Good Morning America for the championship she achieved recently. She is officially the youngest American female, and the third youngest internationally, to be crowned a chess international master after winning individual gold at the World Women's Team Championship in Poland.
Her advice for those who want to get better at chess? She says on Good Morning America that you should play against strong players. But also make sure to enjoy the game, no matter if you win or lose. I think that's advice you can take with you to anything you want to get better at. Surround yourself with people who are great at the things you want to improve on, but also, make sure you're still enjoying yourself.
Incredible 1930s Home in Minnesota Featured on 'For the Love of Old Houses'
'For the Love of Old Houses' features old but amazing homes from around the country and they just recently featured one in St. Paul, Minnesota.