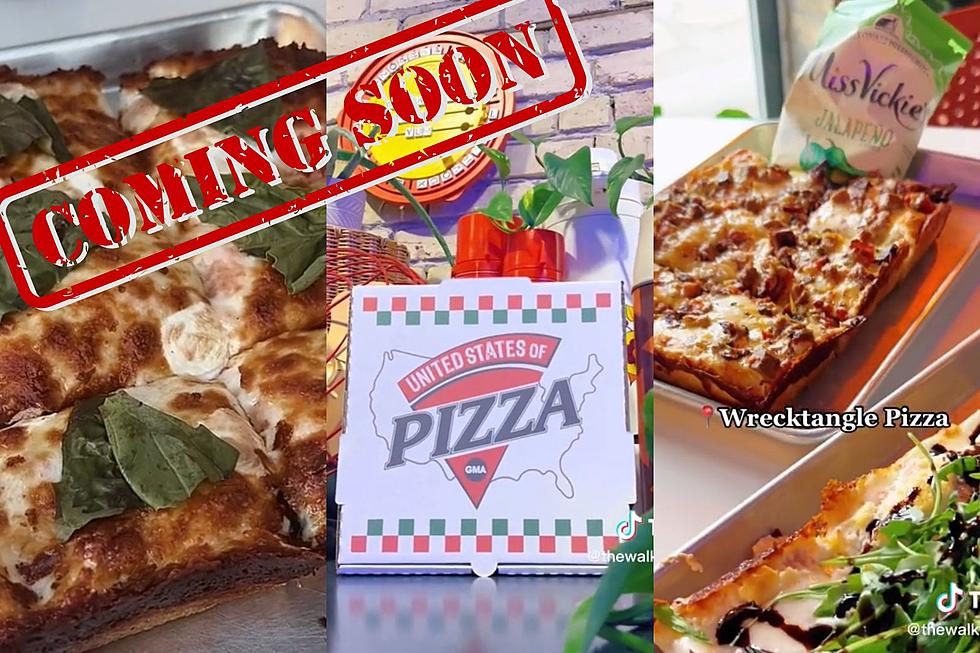 Minnesota Pizzeria Named Best In The Nation Is Expanding
Photos from @thewalkwaympls and @alyviasimmons on TikTok
So you have probably heard about Wrecktangle Pizzeria and if you haven't a quick little recap is that this Minnesota-based business was named the #1 Pizzeria in the Nation by GMA just this February!
Founded in the North Loop Galley food hall in 2019 Wrecktangle is continuing to roll out big news with the fact that they will be opening a new and unique restaurant experience making it their fourth location!
Announced on the new website for the new place, the crew behind Wrecktangle Pizza is partnering with Palace Theatre, the live music and event venue in downtown Saint Paul to present a new concept, Wrestaurant at the Palace!!
Concertgoers, residents, and the downtown Saint Paul workforce can look forward to a new neighborhood eatery this summer. Palace Theatre, which is co-operated by First Avenue and Jam Productions, selected notable GMA's Ultimate Pizza™ innovators, Wrecktangle Pizza, to develop this all-new dining destination.
Wrestaurant at the Palace will be offering so many things including Wrecktangle's pizzas, sandwiches, and slices, a full-service dine-in restaurant, and a 40-seat bar. Not only this but Wrestaurant will be introducing new dishes and a distinctive cocktail menu plus a quick order grab-and-go window!
Wrestaurant at the Palace will be opening in the former Wild Thymes Sports Bar, right next to the Palace Theatre, and is expected to open this summer!
So look forward to this summer and get ready to have the nation's best pizza, all made right here in Minnesota!
All information is credited to wrestaurantatthepalace.com and Wrecktangle's social medias.
DREAM HOUSE: Perfect Minnesota Home Features Brewery and Ice Rink
I heard that Glen Perkins, former Minnesota Twins pitcher, sold his phenomenal home located in Lakeville, Mn a few years ago. The house is located at 24729 Dodd Boulevard in Lakeville and has 5 bedrooms, 5 bathrooms, and 5,823 square feet. It originally went on the market in 2020 listed for $1,999,999 and sold in November 2020 for 2,670,00. It truly is the perfect house for anyone in Minnesota and honestly, the price is a steal.
Take a look at the photos below and see this gorgeous home for yourself!