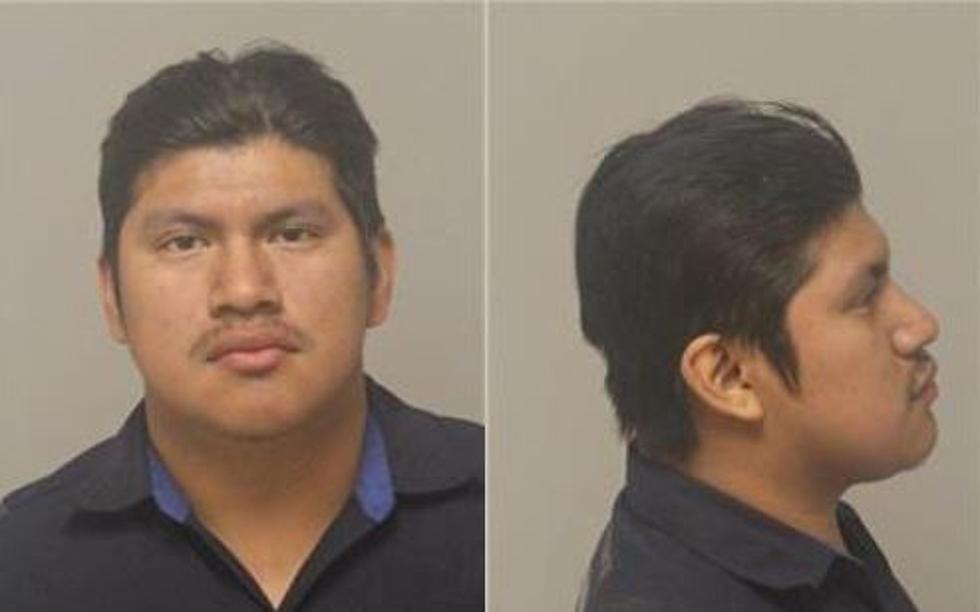 Minnesota Man Charged With Murdering Infant Son
Anoka County Sheriff's Office

Fridley, MN (KROC-AM News) - A Twin Cities man is facing a murder charge for the death of his infant son.
The Anoka County Sheriff's Office is reporting that 23-year-old Aaron Rathke of Fridley has been charged with second-degree murder in connection with the death of five-month-old Kaiden Rathke on March 1st. He was arrested on Friday and his preliminary bail was set at $250,000.
The criminal complaint says the Anoka County Sheriff's Office received a report of an unresponsive infant on the evening of March 1st. Initial reports indicated the child had stopped breathing at home and the parents had driven their son to the Fridley Police Department, where officers administered CPR until the child could be transported to a hospital and was officially pronounced dead.
Rathke told investigators he was alone with the baby when the child stopped breathing. He stated that he was able to get the infant to breathe again by pushing on the baby's chest "consistent with chest compressions." Rathke says he was changing the child's diaper that evening when the 5-month- old and vomited and stopped breathing.
The criminal charges say a preliminary report from the Hennepin County Medical's Office found the child's death was due to multiple blunt force injuries and the manner of death was homicide.
It also states the mother of the baby came forward earlier this month and told investigators that the father was to blame. She alleged that Rathke would place pressure on the baby's throat so he could not breathe and would then "bring the child back." She told detectives she believed her baby's injuries were due to Rathke doing chest compressions on the infant.
HAVE YOU SEEN ME? 25 Kids Missing From Minnesota
As of March 16, 2023, there are 25 children missing from across Minnesota that have still not been found, according to the
National Center for Missing and Exploited Children
. If you have seen any of them, or have any information on their whereabouts, please don't hesitate to call 911 or you can call the National Center at 1-800-843-5678 (1-800-THE-LOST).