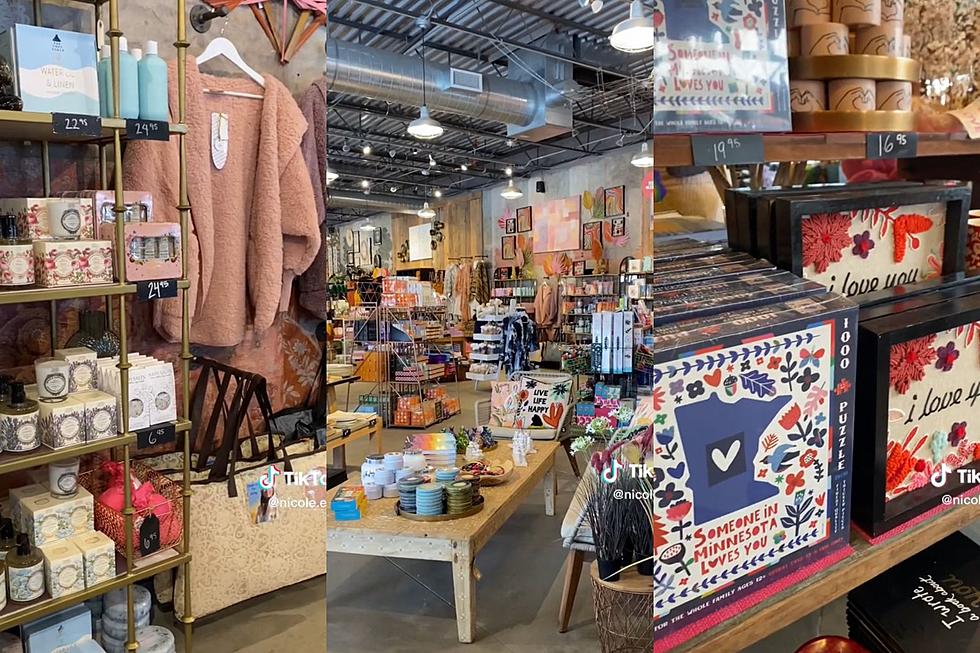 Minnesota Has A Store That's Like 'Pinterest On Crack'
Photos from @nicole.este on TikTok
Are you obsessed with décor? Are you crazy about interior design or making your home represent you? Or are you just obsessed with anything?
Well, Minnesota has a store for you and I can't believe I was today years old figuring out Minnesota has stores like this.
The store is called Patina and it's this boutique-like shop that one person describes as "Pinterest on crack."
According to their about description, Patina stores are "filled with a well-curated selection of products that are constantly evolving - an art project in progress."
There are several Patina locations throughout the Minneapolis/St. Paul metro area. And apparently Patina has been around in Minneapolis since 1993!
And boy if you want to buy something cute, they most defiantly have it
Plants? Got it. Journals? Got it. Wall décor? Got it. Mugs? Got it? Furniture? Got it. Oh and you know they got candles!
Aside from the classic Knick knacks and hidden gem products, they have a lot of Minnesota décor and what nots including:
Minnesota wall décor
Minnesota blankets
Minnesota apparel
Minnesota dishes and mugs
Minnesota pillows
Again, I could go on, but you get the idea. I will say though, Patina states that they are ever-evolving so don't always expect the same things.
I assume they display products that go with what's trending, what season it is, and what they know people will buy.
I swear I could spend an eternity in stores like these!
Patina has store locations in 8 places:
Minneapolis
Highland Park
Selby & Snelling
Golden Valley
Roseville
Woodbury
Eden Prairie
Maple Grove
Patina stores are open Mon-Sat 9:30am-8:00pm, and Sun 11:00am-6:00pm.
So if you are looking to spend your whole paycheck sometime, well definitely head to one of the Patina locations soon!
All information is credited to patinastores.com.
Largest Home Currently For Sale in Minnesota (PICTURES)
The largest home currently for sale in Minnesota is in Faribault, MN. It's a whopping 13,680 square feet.