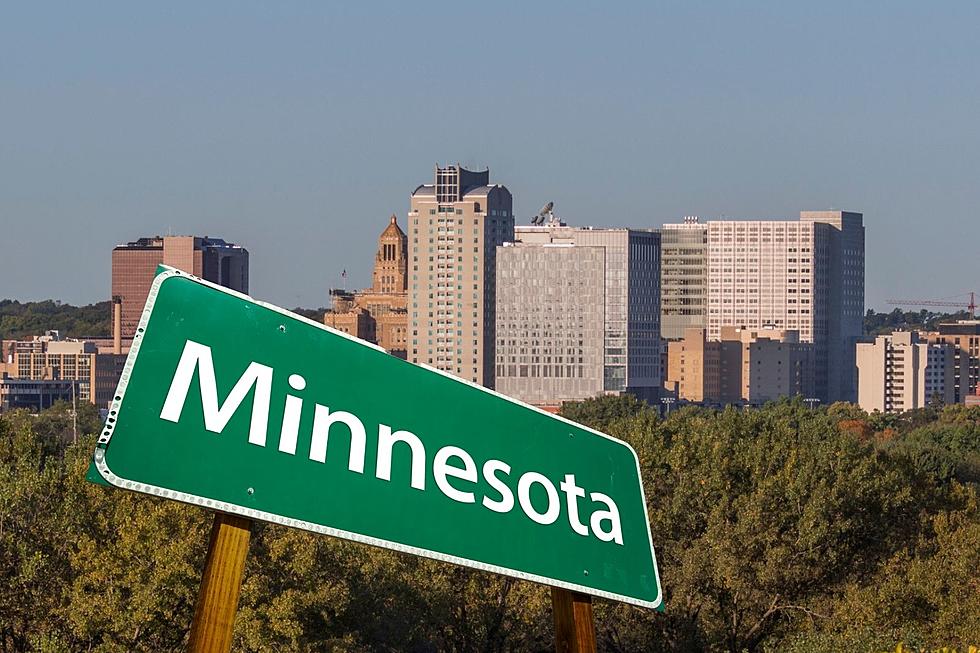 Historical Sign In Minnesota That Went Dark Is Getting A New Life
ThinkStock/Canva
When you drive into a town, there is always something that sticks out.  Towns all over Minnesota have that one classic site that everyone knows - it might be a hilarious water tower, a mural, or even a sign.  And when that iconic item disappears, the town feels a little bit incomplete.  That's exactly what it felt like in Rochester, Minnesota when a historic sign went dark.
READ MORE: 12 Celebrities That Have Been Patients at Mayo Clinic in Rochester, Minnesota
Historical Sign In Minnesota That Went Dark Is Getting A New Life
When I think of downtown Rochester, I've always known it as the place with the giant sign on top of the Kahler Grand Hotel.  The 10-foot-tall letters have been there since 1971 and has become a staple for our skyline.  Unfortunately, it has seen better days and according to a press release, the neon letters and metal on the sign were rusted so badly, that it wasn't able to be repaired.  Although we loved seeing the sign shine bright in the Rochester skyline, the electrical components would start to malfunction at even the smallest amount of moisture.
Time does a number on all of us and for a sign that has been around for 40+ years sitting in the elements that Minnesota experiences, I don't blame it for starting to flake out.
Historic Kahler Grand Hotel Sign Replacement Will Cost Half a Million Dollars
The Kahler Hospitality Group knows how important the iconic sign is for the landscape of Rochester and made a decision recently to restore the sign.  Times have changed since the original sign was made and the new sign will see a few of those modern changes as well, including energy-efficient and color-changing LEDs.
How much will this renovation cost?  You may want to sit down for this bit of news because the estimate is half a million dollars.
When Will The Kahler Grand Hotel Sign Be Back Up in Rochester, Minnesota?
The plan is to have the new sign up at some point in October of this year.  If you ever wanted to see that old sign again, you will have another chance!  Planned for October as well is a new feature in the lobby of the Kahler Grand Hotel - a museum with the history of the very well-known hotel.  Included in that new museum will be one of the original letters in the lobby of the Kahler Grand Hotel.

12 Celebrities Who Have Been Patients at Mayo Clinic in Rochester, Minnesota
When you are one of the best hospitals in the world, you are going to attract some celebrities. The Mayo Clinic in Rochester, Minnesota has seen quite a few throughout its history.