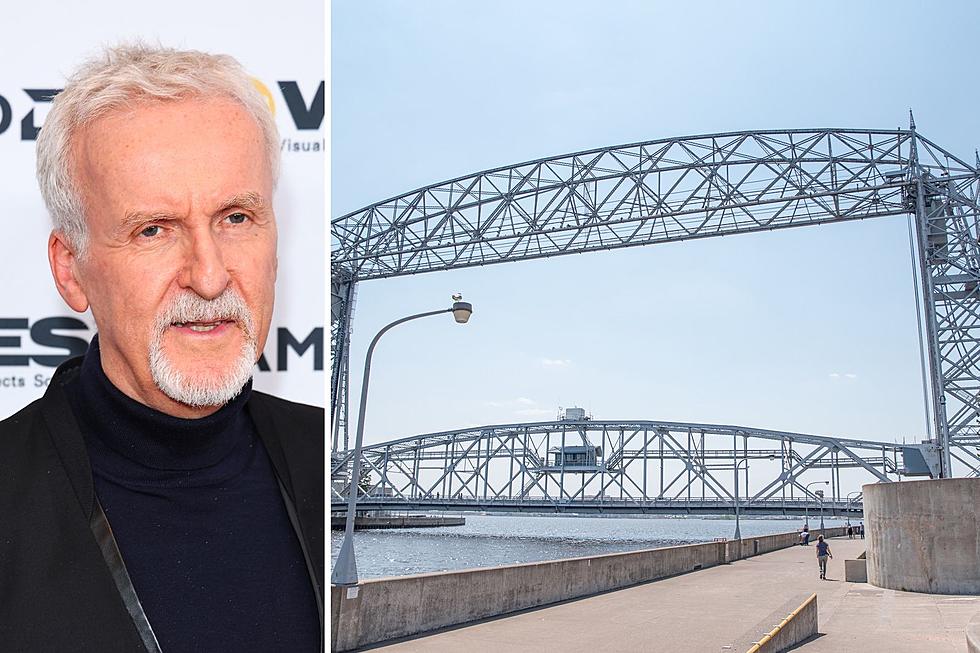 Hollywood Director James Cameron Spotted Dining + Scouting Movie Locations In Duluth
Getty Images / Nick Copper TSM
Well, you don't see a big Hollywood director in Duluth like this very often! A seven-time Oscar-winning director was spotting dining in one of Duluth's finer restaurants. He even raved about the food!

I reached out to Jason Vincent, owner of The Boat Club Restaurant & Bar. He had posted on social media that James Cameron had recently dined at the restaurant.
James Cameron is the mastermind behind huge blockbuster movies like The Terminator movies, Titanic, Avatar, and many others.
Jason said that Cameron was dining with his daughter and some friends on Sunday. Cameron had the clam chowder and said it was the best he's had since Sundance! That's a pretty good review!
He reportedly was visiting his friend Hollywood actress Jessica Lange, who actually is from Cloquet. He also mentioned that he was scouting possible movie shooting locations.
What do you think would be a good movie location? Perhaps with his experience and expertise on the Titanic, he may want to look into a story about the Wreck Of The Edmund Fitzgerald. All of this is of course speculation, but it's not that far-fetched.
This is just the latest celebrity sighting at The Boat Club Restaurant & Bar. Jessica Lange has dined there several times. The entire band of The Guess Who recently dined there before their show at Amsoil Arena.
So, I guess if you're looking for a place to spot a celebrity, you can't go wrong with The Boat Club.
Did you know these celebrities were born in Minnesota?