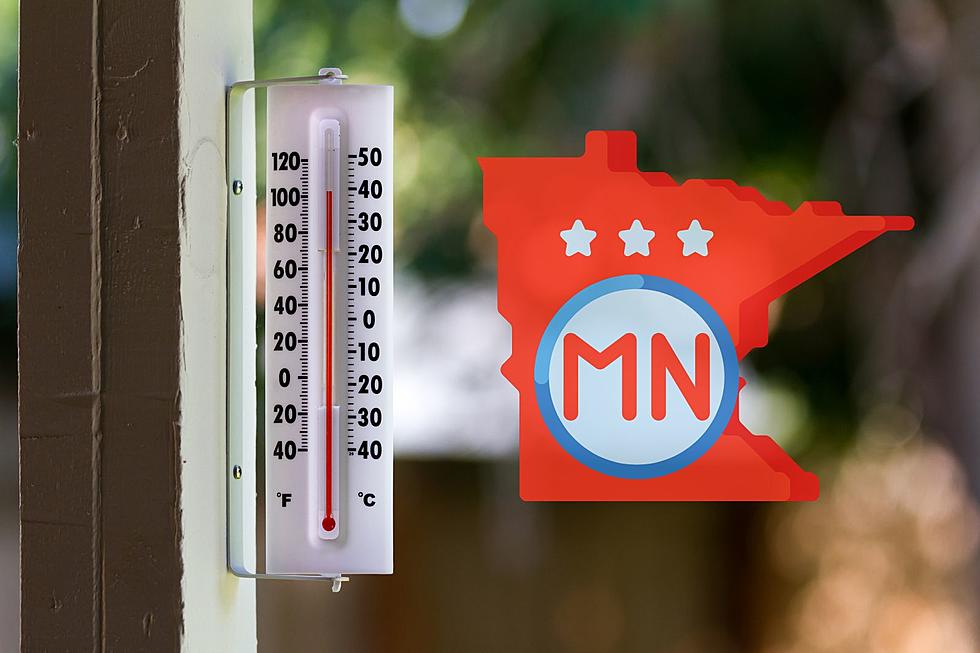 It's True: This Is The Absolute Hottest Spot in Minnesota
Canva

Summer in Minnesota can be sweltering pretty much anywhere you go, but this spot is the absolute hottest place in the state!
When it comes to the weather, here in Minnesota, we're used to the extremes that Mother Nature can throw at us, right? From snow and windchills that are routinely below zero in the winter to sultry, hot and humid weather that arrives each summer, we've seen it all here in the Gopher State.
But a new study has just pinpointed which spot in the Land of 10,000 Lakes is the HOTTEST. And thanks to the crew at the Minnesota Department of Natural Resources, we know that this extreme honor is one that is bestowed on the city of Beardsley, Minnesota. 
What makes Beardsley the warmest place in Minnesota? According to the DNR's weather records page, Beardsley recorded the hottest temperature EVER in the North Star State, when the mercury topped out at a sweaty 115 degrees way back on July 29th, 1917.
In case you haven't heard of Beardsley, it's located in far western Minnesota, in Big Stone County, just under 200 miles slightly northwest of the Twin Cities metro. It was named for W.W. Beardsley, who platted the community back in 1888. According to the 2010 census, 233 residents called Beardsley home.
And, Beardsley doesn't just hold the DNR record for the highest maximum temperature in Minnesota, but also holds TWO monthly heat records, as well. The good folks in Beardsley sweated out a record-high temperature of 111 degrees in September-- the warmest ever-- back in 1931, and sweltered through an unusually warm 98 degrees in October, back in 1963.
Now while Beardsley's population of 233 certainly makes it one of Minnesota's smaller cities, it's not THE smallest in the state. Keep scrolling to check out the 25 Smallest Towns in the North Star State.
Listen to Curt St. John in the Morning
Weekdays from 6 to 10 on Quick Country 96.5
Minnesota's 25 Smallest Towns According to the 2020 Census
According to the 2020 census, the smallest town in Minnesota has a population of 507 people. Check out the 25 smallest towns in Minnesota
according to our latest census
.