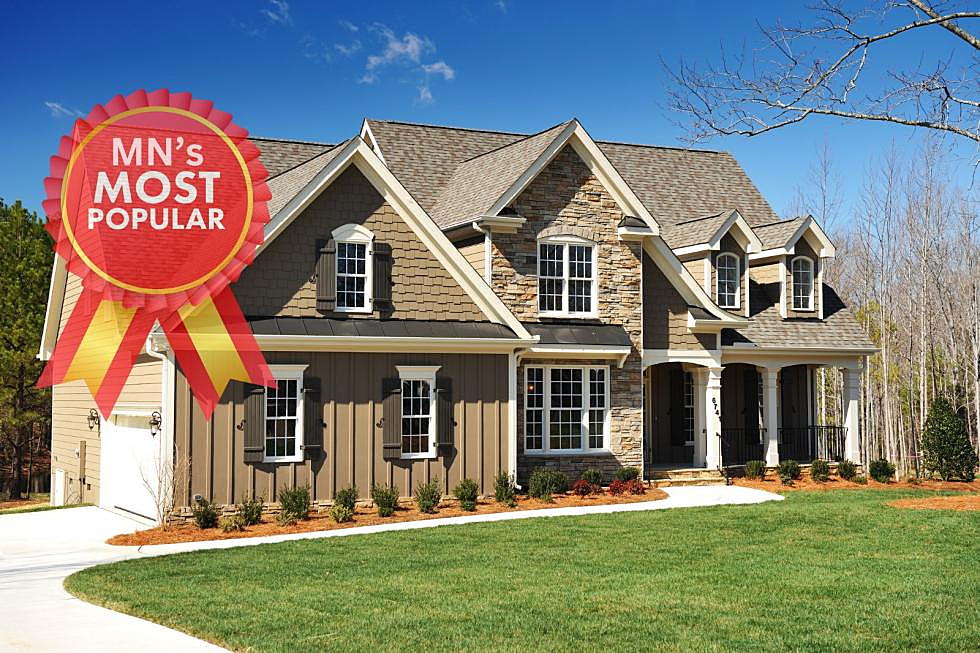 Is Your Home the Most Popular Style in Minnesota?
Canva

While Craftsman, Mid-Century Modern, or Modern Farmhouse are all some of the most popular home styles you'll see on HGTV, here in Minnesota our favorite is a little bit different.
If you watch any of those HGTV shows like House Hunters, Beachfront Bargain Hunt, or Lakefront Bargain Hunt (there are a ton of them-- and my wife and I watch them all the time) you'll often hear several different styles of homes that are the most popular across the country.
Whether it's the Craftsman Style, Modern Farmhouse, Mid-Century Modern (my favorite), or something more basic like a Ranch or Rambler, there are several distinct styles of homes that seem to keep popping up on those HGTV shows. And, thanks to the advent of all these how-to shows, remodeling or redoing your home to take on a new, updated style has also become way more popular.
Some styles are unique to certain parts of the country, however. If you watch a House Hunters episode set in Florida, you'll no doubt see a lot of Mediterranean and Spanish-style homes. Or if an episode is set in Arizona or New Mexico, you'll see a lot of ranches or Pueble Rival-style homes. But just which style of home do we like the most here in Minnesota?
That's where this study from JoyBird.com comes in. They looked at Google Trends data to compile 20 of the biggest design styles in each state over the past twelve months. And, none of those previous styles is the favorite here in the Land of 10,000 Lakes. Here we like... the Scandinavian design the most.
When I first read that the Scandinavian design is tops here in the North Star State (and also over in my home state of Wisconsin, as well as out in Washington state), I thought of IKEA. And, as it turns out, that's a pretty good definition of what Scandinavian design looks like. The website ApartmentTherapy.com says the Scandinavian design is "marked by a focus on clean, simple lines, minimalism, and functionality without sacrificing beauty."
And while it's popular here, it's only the 6th most popular home design. The top design in the country is actually the Modern Farmhouse design, which is tops in 6 different states. (You can check the entire survey HERE.)
Speaking of HGTV and Minnesota, do you remember when THESE HGTV stars put their home on the market up in Edina? Keep scrolling to check out the pics of their amazing home, as well as what former Vikings' general manager, Rick Spielman's house in Eden Prairie looked like too!
Listen to Curt St. John in the Morning
Weekdays from 6 to 10 on Quick Country 96.5
JUST LISTED: HGTV stars of 'Stay or Sell' are Selling Their Million-Dollar Minnesota Home
Check Out Former Minnesota Vikings GM Rick Spielman's Home
The Eden Prairie home where former Minnesota Vikings GM Rick Spielman lived is now for sale.