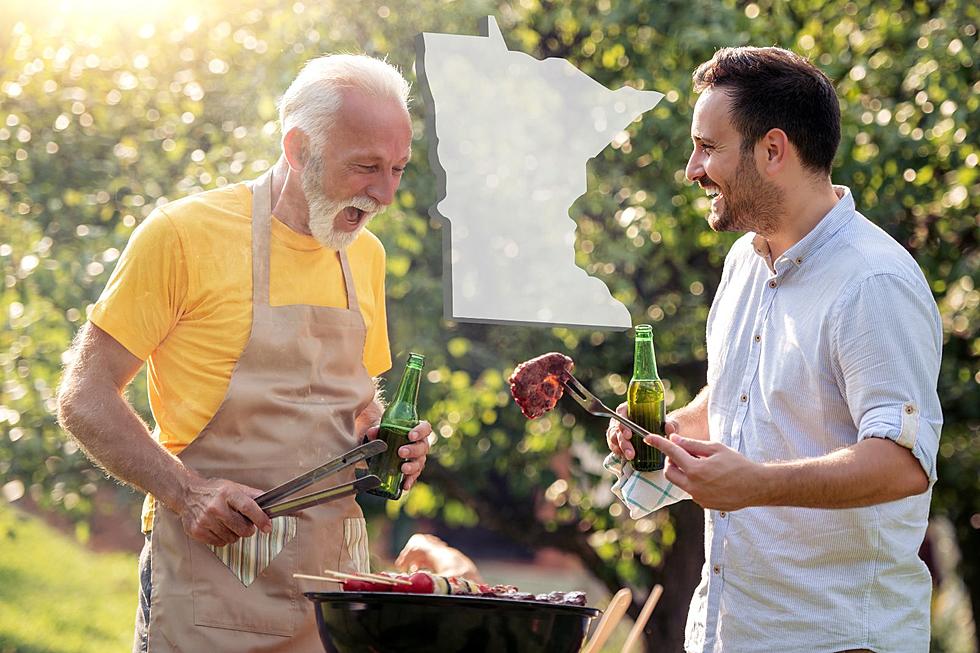 Here is the Phrase Minnesota Dads Say The Most
Canva

With Father's Day upon us, there are just certain phrases and sayings that dads all across Minnesota just LOVE to say. But which one is THE most popular?
Celebrating dad on Father's Day wouldn't be complete without recognizing the valuable advice and experience dad's like to dole out in the form of Dadisms, right? You know what a Dadism is, right?
A Dadism is defined as 'those familiar phrases, lines and sayings most dads like to say.' They can include his best advice, funny sayings, embarrassing anecdotes, and cringeworthy jokes. And while there are MANY Dadisms out there, just which one is the Most Popular Dadism in Minnesota?
That's what the crew over at Betting.Us set to find out. They surveyed 1,500 dads and 1,000 of their partners to compile a new list of just which Dadisms are most popular here in the Land of 10,000 Lakes and across the country.
And here in Minnesota, the most often heard Dadism is
If your friends jumped off a bridge, would you?
While that's also the Most Popular Dadism down in North Carolina as well as here in the Bold North, it's not the most often-heard phrase dads utter across the rest of the country. That honor would go to the phrase "Hi hungry, I'm dad..." which was the Most Popular Dadism in eight different states, including over in Wisconsin.
The phrase 'I'm sleeping, I'm just resting my eyes' came in third in the Betting.us survey, which was the most popular Dadism in seven different states. Other popular Dadisms like 'Back in my day...' or 'Money doesn't grow on trees...' also scored highly on the survey.
Keep scrolling to check out which Dadism are most popular in each state, as well as a list of some of the old-timey dad names which have now gone out of style. And have a Happy Father's Day!
Listen to Curt St. John in the Mornings
Weekdays from 6 to 10 on Quick Country 96.5
LOOK: Baby boomer baby names that have gone out of style
Using info from the Social Security Administration's baby name database,
Stacker
compiled a list of baby boomer baby names that have declined in popularity.