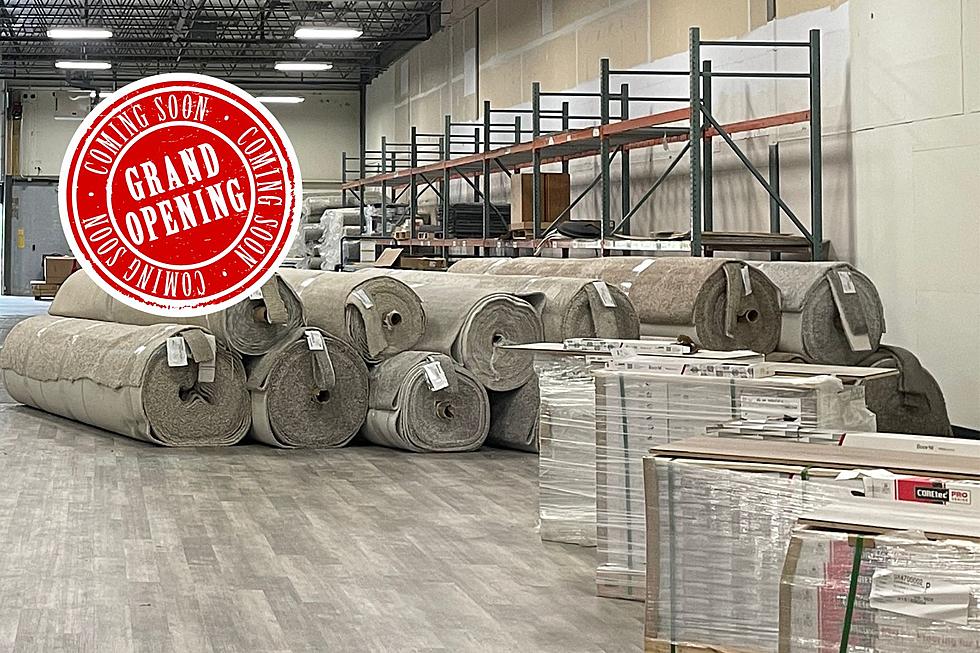 Popular Flooring Store In Minnesota Expanding To Rochester
Jessica Williams/Townsquare Media Rochester-Preston
I LOVE getting a sneak peek at new businesses opening in Southeast Minnesota!  And, lucky for you, most of the places let me take a few photos, including the new store that just opened in Rochester.
👉 FYI, if you haven't invited me over to your business to check it out...you should.  It could be a business that has been around for a bit or one that is about ready to open.  Find me over on Facebook at Jessica On The Radio and send me a DM!
Popular Flooring Store in Minnesota Expanding to Rochester
A few weeks ago, our family decided that we would finally start remodeling our basement. I already know that I'll be consuming a lot of Tylenol with this project because it involves painting about 2,000 square feet, and removing trim, moving furniture in multiple rooms, and replacing carpet in all of it.  About 1,800 square feet of 70's awesomeness is FiNALLY going to get updated.
In my search for new flooring, I learned that a popular flooring store in Minnesota was actually expanding soon to Rochester.  The company is called Hamernick's Flooring Solutions and they are pretty well-known up in the Twin Cities area.
The Rochester location is going to be at 2535 Hwy 14 W Unit C.  (Get Directions Here)
Check Out The Photos Of The New Flooring Business Opening in Rochester, Minnesota!
I got a glimpse of the new place before it was all finished, so if you see something that looks off, just know they were still setting everything up.  They were very kind to let me walk through and run my fingers through their gigantic rolls of gorgeous carpet.
Enjoy this fun little photo walkthrough of their showroom and warehouse space!
When is Hamernick's Opening in Rochester, Minnesota?
According to the Hamernick's website, it looks like you can go visit the new place now!  I heard that they were also going to be having a ribbon cutting with the Rochester Chamber of Commerce.  I thought the date for that was around July 13th or 14th.  Based on the conversation that I had with the staff, it sounds like they are also planning a fun grand opening with some giveaways, including a Blackstone.  When I hear more, I'll have the update over on my Facebook page - Jessica On The Radio.
Learn more about the new place at the Hamernick's website here.

Highest-Rated Free Things to do in Minnesota, According to TripAdvisor
Stacker
compiled a list of the highest rated free things to do in Minnesota from
Tripadvisor
.