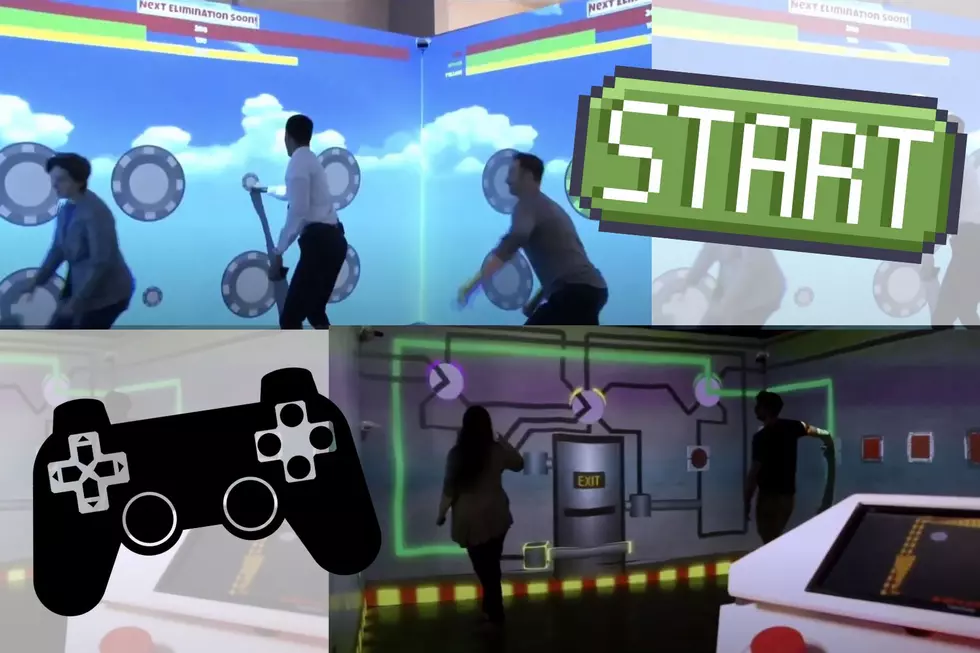 First of its Kind Arcade Opens in Minnesota Mall
Arcade Arena via YouTube
I think you could bring any group of people here and everyone would have a great time! This is a new arcade in Rosedale Center in Roseville, Minnesota and it's like playing life-size video games. It's actually the first of its kind in Minnesota.
Everyone has some sort of memory surrounding video games. Whether it was playing on an N64, jamming out on Guitar Hero, or playing video games on your computer I think it's safe to say everyone has a core memory involving video games. I was obsessed with DDR (Dance Dance Revolution) and would play it any chance I got. At a friend's house, at the movie theater arcade, didn't matter. I also remember playing the iconic Backyard Baseball on my parent's computer when I was a kid. Anyone else?
Act Like a Kid Again at this Life-Size Arcade at Rosedale Center!
The setup at what's called Arcade Arena at Rosedale Center is pretty wild. You're surrounded by touch screens and sensors and that's how you play the games, with your whole body. Depending on the game you select there are different things you have to do whether that's moving around a lot to move your character or running around to touch a specific part of the touch screen.
It looks like so much fun! It would be a great attraction to go check out as a family, you could bring some friends, or even for a work outing. They also say on their website that you can bring your own food and drinks as well.
Pricing depends on the size of your group. For 3-5 people it's $50 per person, 6-7 people is $40 per person, and 8-10 people is $30 per person. If you'd like to have a group there that's 11-30 people you have to rent out the entire thing which is a flat rate of $750.
11 of the Best Family-Friendly Restaurants in Rochester
Sometimes going out to eat with kids can be a bit of a hassle. Here are some of the best restaurants that are family-friendly in Rochester, MN
according to Yelp
.