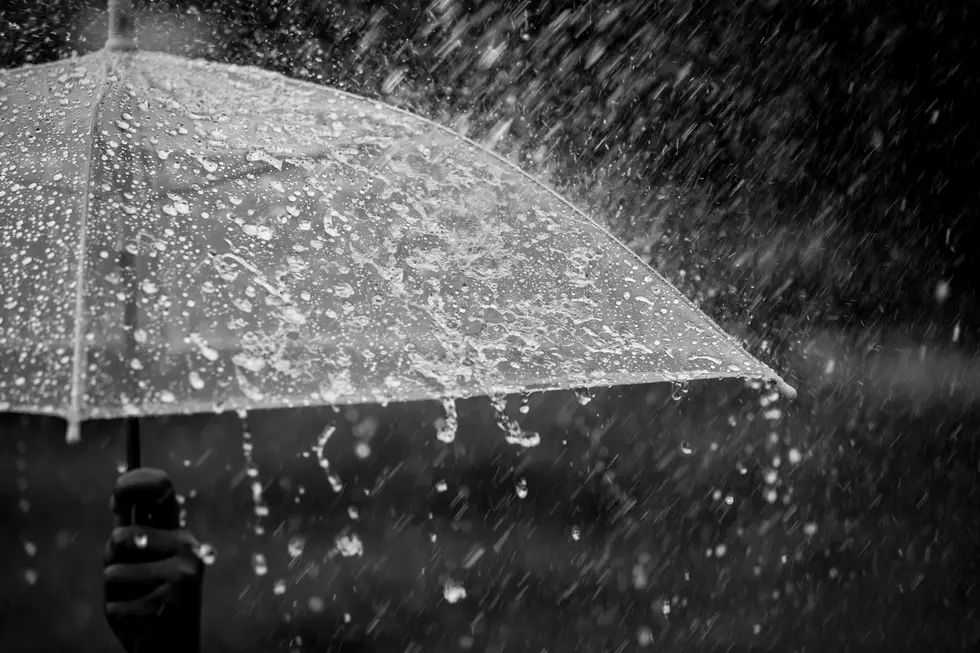 After Wet Weekend More Rain on the Way in Minnesota
Thinkstock
UNDATED (WJON News) -- Multiple rounds of rain with embedded thunderstorms can be expected through Tuesday.
Rain may be heavy at times east of Interstate 35 Monday afternoon through Monday night, with rainfall amounts possibly in the 1-2 inch range.
No severe weather is expected.
Some parts of Minnesota are still soaked from major rainfall over the weekend.   Just west of the Twin Cities, Corcoran had the highest total of four-and-a-half inches between Saturday and Sunday mornings.  Morris reported four-point-three inches; Two Harbors and Duluth topped four; and New Ulm, Maple Plain, and Waconia got just under four inches.  Many locations in central and southern Minnesota reported two to three inches.  Heavy rains caused flooding and washed out some roads in the Duluth area.

Here in St. Cloud, we had 1.50 inches of rain on Saturday and Sunday.
St. Cloud is still .87 hundreds of an inch below normal for the month of September.  We are 3.65 inches of precipitation below normal for the year to date.
READ RELATED ARTICLES
LOOK: Counties with the most bridges in dire need of repair in Minnesota