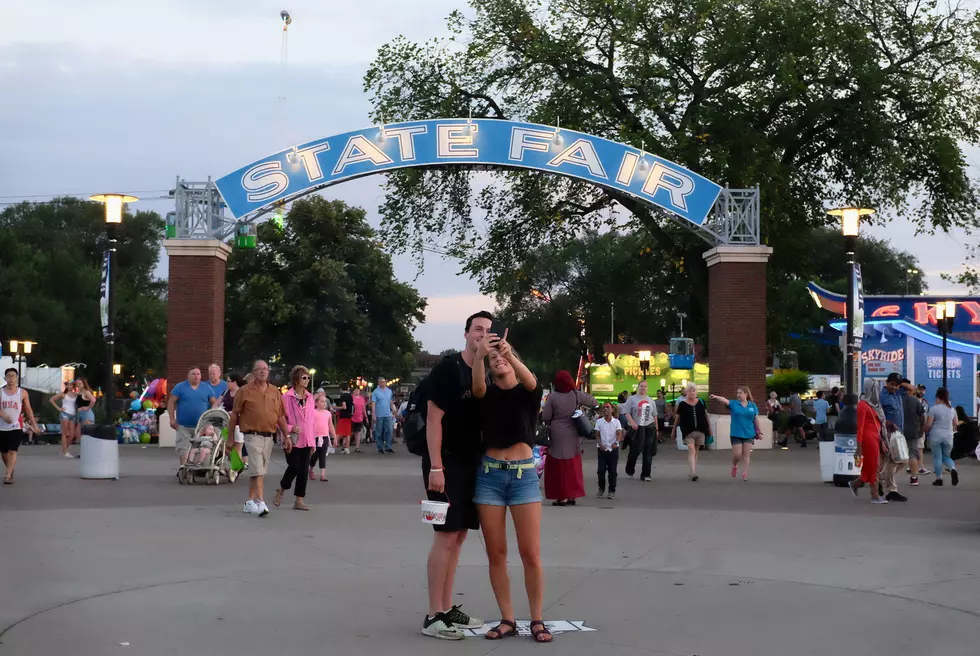 2023 Minnesota State Fair Deals & Discounts
Courtesy of Minnesota State Fair
The 2023 Minnesota State Fair is right around the corner, and there are all kinds of ways to save money at the Great Minnesota Get Together.
2023 Fair Admission Discount Days
Opening Day (Thursday 8/24):

$16 for Adults 13-64
$13 for Seniors 65+
$13 for Kids 5-12

Seniors Day (Monday, 8/28):
Military Appreciation Day (Tuesday 8/29): Discounted admission for active military, their spouses and kids; retired military and their spouses; and military veterans and their spouses. Requires valid documentation of service.

$13 for Adults 13-64
$13 for Seniors 65+
$13 for Kids 5-12

Kids Day (Wednesday 8/30):
Seniors Day (Thursday 8/31):
Kids Day (Monday 9/4):
The Blue Ribbon Bargain Book
The Blue Ribbon Bargain Book has more than 100 coupons with huge savings on food, merchandise and attractions good for all 12 days of the fair. The bargain books are $5, and can be purchased at the fair's State FairWear Gift Shops and Bargain Book & State Fair Poster Carts (fairgrounds map). You can see the list of coupons in this year's bargain book here.
Deals, Drawings, and Giveaways
You can download a copy of this free brochure here, or find a copy at any information booth at the fair. It's your State Fair insider guide to discount days, best values, free stuff and hidden bargains, and other great stuff at the fair.
Last Day of The Fair Deals
There are a ton of great deals on the final day of the fair, which is Monday, September 4th. It's your last chance to get deals on food and merchandise – don't miss out. This flier can be picked up at any information booth on Labor Day.
Mighty Midway & Kidway Discounts
For more savings, ride and play on special discount days. During the 2023 State Fair, special ride & game promotions are offered all day on:
Thursday, August 24th
Tuesday, August 29th
Wednesday, August 30th
Monday, September 4th
The same great promotions are offered as early bird specials until 1 pm on:
Friday, August 25th
Monday, August 28th
Thursday, August 31st
Friday, September 1st
The 2023 Minnesota State Fair runs Thursday, August 24th through Labor Day, Monday, August 4th in Falcon Heights.
NON FOOD ITEMS AT MINNESOTA STATE FAIR